David A. Bell, Class of 1997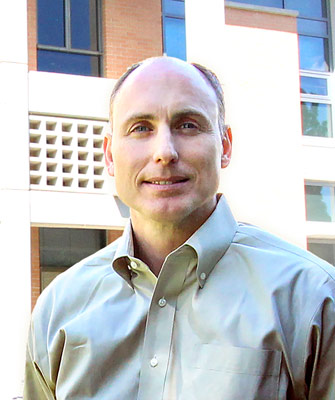 David A. Bell '97 is a partner at Fenwick & West's Mountain View office. His practice is focused on start-up company advising, venture capital financings, mergers and acquisitions, initial public offerings, and intellectual property licensing, as well as counseling public companies in corporate, securities, governance, and compliance matters. He has been selected each year since 2011 as a Northern California Super Lawyer by Super Lawyers magazine, and also selected as a Deal Maker of the Year in 2013 and 2014 by Finance Monthly. In addition to his J.D. from King Hall, Bell holds an MBA in Corporate Financial Management and Management Information Systems from the University of Buffalo, State University of New York.
What did you do before attending law school?
When I finished my MBA, I was commissioned as a Lieutenant in the United States Army. I spent a little time on active duty, but then I was given the opportunity to serve as Army Reserve, so I served as a commissioned officer in the Army Reserve and worked for a mid-sized IT company in Silicon Valley. While in the Army Reserve I was a signal officer, a communications security officer, and a psychological operations officer.
Why did you want to come to law school?
I had always been interested in going to law school but couldn't figure out how to convince the Army to let me go. Serving in the Reserves allowed me to do that. I served throughout law school and during the first several years of my practice.
How did you arrive at your practice at Fenwick?
After graduation, I started at Fenwick where I practiced corporate and intellectual property (IP) law. However, I stopped practicing IP in a mainline way by my second year. Now I concentrate on corporate law with a focus on start-ups and technology companies.
What is your favorite thing about your current work?
I really appreciate the broad spectrum of corporate practice in terms of the life cycle of the companies I get to work with. I get to work with companies that have new technology before it hits the mainstream. A lot of the technology I see could have a real-world impact, and I enjoy trying to help companies accomplish the goal of bringing their technology to market. Also, Fenwick is such a great place to work. It has such an egalitarian and friendly culture.
What was your favorite King Hall class and why?
That's a difficult question! I took every IP class that was offered. However, I thought that I would never again get the chance to take a lot of the classes that were offered in law school, so I took courses on international law and foreign relations, and I really enjoyed those classes.
Favorite King Hall professor?
It is a difficult thing to pick a favorite professor, but if I had to pick one it would be Michael J. Glennon [now at The Fletcher School of International Affairs at Tufts]. He taught international law classes that had a lot of crossover with constitutional law. He had a point of view, but always kept class open to discussion and really made you think about why the United States can have a say about other countries' policies and why they can have say about ours. Recently, I've spent a fair amount of time talking with current King Hall Professors Mario Biagioli, Anupam Chander, and Peter Lee. I wonder what it would have been like to take one of their classes. They seem very passionate about their subjects!
What class did you take at King Hall that served you well in your career?
If I had to pick a single class, even though I'm not an IP lawyer, I would have to say the survey IP class. That class has really served me well because IP is a core value of the companies I work with.
Did you participate in any student organizations or journals?
I was the Symposium Editor for the Journal of International Law and Policy and participated in Moot Court.
What is your favorite King Hall memory?
I transferred to King Hall from Santa Clara and on my first day at King Hall I came pretty early. In the old building, there was a large classroom upstairs and I was the first person to get to class. I brought the The New York Times with me, because I knew I was going to be early. I was reading my paper when I saw out of the corner of my eye that someone had sat down in the front left corner of the class. The guy who had sat down was John Burns! John was in a number of my classes with me at Santa Clara and also had a military background. Neither of us knew the other was thinking of transferring to King Hall. John and I stayed friends through our time at King Hall and started at Fenwick together.
Any advice for current law students?
Law is a tougher career to pursue now than when I was in school -- especially if you are interested in the kind of law I practice. If you are interested in a particular practice area or firm, find a way to stand out and demonstrate that interest. Demonstrating your interest and passion will increase your chance of getting the best opportunity in that area, so take some time to develop a way to stand out. Also, enjoy the time that you have in law school, and enjoy being surrounded by incredibly bright people!