Robert D. Bacon, Class of 1976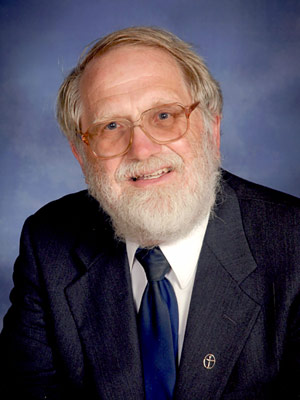 Robert D. Bacon '76 has his own practice representing criminal defendants in Oakland, California. He has served as Senior Deputy State Public Defender in California, as Assistant Attorney General for Alaska, and as Clerk of the Appellate Courts for Alaska.
What do you enjoy about your current work?
I enjoy the quality of the people I work with, and the intellectual challenges, many of which involve things I didn't learn anything about in law school. I am also glad to have the opportunity to oppose some of the worst, most significant injustices that go on in our society.
What did you do after law school, and how did that lead into your current work?
I had a quite unusual career path. After graduating, it was about eight years before I began practicing law because I took a detour into court management. For five and a half years, I was the clerk of the Alaska Supreme Court and Court of Appeals. When I did start practicing, I was at the Alaska Attorney General's office.
I had been one of the early beneficiaries of King Hall's clerkship pipeline to Alaska. Because we were a young school, a number of faculty reached out to judges in states that didn't have law schools, to place King Hall alumni in clerkships. It has been a win-win-win proposition for students, judges, and King Hall. The connection continues today.
I knew people who were representing defendants in death penalty cases in other parts of the country. They were some of the most inspiring people I knew. I started looking for opportunities to work on death penalty cases, and that brought me back to California in 1990 as a Deputy State Public Defender. After six and a half years, I became a sole practitioner doing only court-appointed work. I specialize in post-conviction capital cases and non-capital criminal appeals.
What did you do before coming to King Hall?
I grew up in Medford, Oregon and graduated from Stanford. The major on my diploma is political science, but I spent most of my time writing for the campus newspaper!
What is your favorite King Hall memory?
Working as a research assistant for Professor Carol Bruch. She was someone who was working on the cutting edge of the law, someone who has very high standards, someone who took an interest in my career, and someone who has been a good friend for 40 years.
Who was your favorite King Hall professor?
Professor Friedrich "Fritz" Juenger. I took his Conflict of Laws class. He was very approachable, and he took a common-sense, real world approach to the legal principles he was teaching. He knew how to make even dull subject matter interesting.
Did you participate in student organizations?
I was on Law Review, as an articles editor. That was a very valuable experience.
Do you have any advice for current law students?
Keep your options open. Try to get broad exposure to a lot of different things, including some you didn't know you were interested in.
Anything else you'd like to add?
Our Class of 1976 was at the forefront of some things that are commonplace today, but were really extraordinary then. The class was 40 percent women, 40 percent people of color, and more students came in having already had life experiences. The average age of the students when we started law school was 26. These numbers were extraordinarily high at the time. Learning from people in our classes who had a great diversity of life experiences gave us an enormous leg-up on students whose classes were mostly white men who went to law school right out of college. Rex Perschbacher, who later became dean, talked about wanting a school that looked like California. We were far ahead of other schools back then.