Kenneth W. Babcock, Class of 1981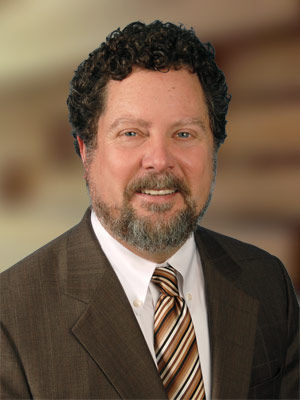 Kenneth W. Babcock '81 is Executive Director and General Counsel at the Public Law Center in Orange County, California. In that role, he has significantly expanded the organization's pro bono legal assistance to low-income residents of Orange County. Previously, he was Director of Litigation and Advocacy at Public Counsel in Los Angeles for three years after serving as their Consumer Law Project Director for eight years. He has received numerous awards for his work and has been named more than once as one of the one hundred most influential lawyers in California.
What do you enjoy about your current work?
I enjoy having the opportunity to bring volunteer lawyers together with low-income clients who need help. And I enjoy giving lawyers the tools they need to have successful outcomes on clients' cases. We offer training, mentorship, and a variety of things to make the volunteer experience a good one. Volunteers have access to our staff of lawyers who have significant experience handling similar cases given that our work is a mix of staff and volunteer efforts.
I also have the opportunity to develop programs and services that help the low-income community. For example, half an hour ago, I was in a meeting about a project to help low-income clients in child custody cases over the next three years. I help strategize about where we can find the resources and how it will work. That really excites me about my job.
What did you do after law school, and how did that lead into your current work?
I started in private practice, first at a large firm, then at a small one. I was a business litigator, and I always did pro bono cases. Those were the cases I truly loved. I knew I wanted to do that full time. I had worked with Public Counsel on all of my pro bono cases, so I joined the staff in 1989, working on consumer fraud cases. I moved to the Public Law Center in 2000.
What is your favorite King Hall memory?
My favorite memories are of the friendships I developed there. I also have fond memories of intramural sports. It was great to be able to blow off steam playing softball, basketball, or soccer.
In my third year, I did a clinical for the Woodland office of what is now Legal Services of Northern California. It was my first exposure to working on behalf of low-income clients, and it has stuck with me throughout my career.
What class at King Hall served you well in your career choice?
It was a class on secured transactions. It covered the Uniform Commercial Code, Articles 2 and 9. Poor people typically can't afford to pay in cash for big things, so they buy "on time." We studied security interests and consumer transactions. That really helped when I was a consumer fraud attorney at Public Counsel. I always tell students to take a class on Article 9 of the Uniform Commercial Code.
Who was your favorite King Hall professor?
Jim Smith taught the clinical program. He gave me my first exposure to legal aid and to immigration law, which is a big part of what we do right now. Fritz Juenger taught Torts, which was a small section class. I really got to know him and the other students in the class. Some of my best friends are from there. Another favorite was John Oakley, who among other things taught Remedies.
Did you participate in student organizations?
I was on the Moot Court Board and the Law Review editorial board. My second year, I published my Law Review note.* I was Legal Research Editor my third year. The person who had the most footnotes in their article the year before always seemed to become Legal Research Editor. I knew The Bluebook and the California Style Manual very well at the time.
How have you stayed involved with King Hall?
We try when we can to hire from King Hall. I've kept in touch with classmates and with alumni from the classes near mine. There are a lot of King Hall alumni in Orange County, and we have that immediate bond from a shared experience. It's a door opener.
Do you have any advice for current law students?
First, it might be difficult to do this while you're in the middle of law school, but enjoy the experience. It's a wonderful time, and life only gets busier once you get into the practice of law.
Second, do the work. Work hard. It really pays off. I learned the value of hard work and the value of being a good writer at King Hall. The lessons I learned about good, clear writing have helped me throughout my career.
Finally, value relationships. Success is based on relationships. Value and nurture your relationships with students, professors, and the other people you encounter.
Anything else you'd like to add?
I was in the thirteenth class, so everything was still fairly new. But we already had a commitment to supporting underrepresented communities, a commitment to legal services, a commitment to the ways we as lawyers can be helpful in the community. Part of my care and concern for low-income clients comes from the lessons instilled at King Hall.
* Kenneth W. Babcock, Parens Patriae Suits by State Attorney Generals: An Effective Antitrust Remedy for Small Business, 13 UC Davis L. Rev. 649.