Luis Alejo, Class of 2001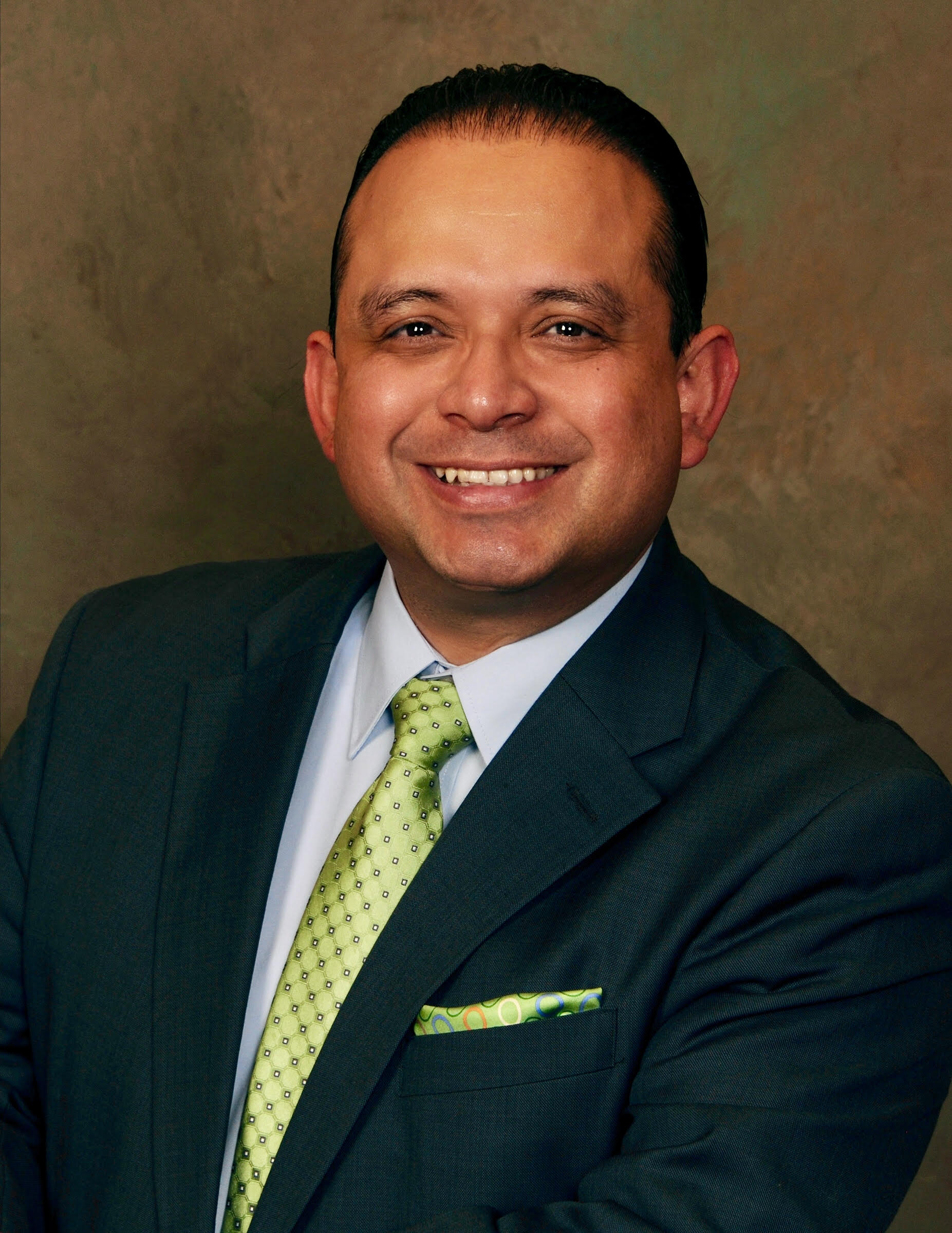 Luis Alejo '01 chairs the Monterey County Board of Supervisors. He represented the Monterey Bay region in the California State Assembly for six years. Previously, he served as mayor of Watsonville. His parents and grandparents were migrant farmworkers.

How did you first become interested in politics?
After I graduated from King Hall in 2001, I found out about the prestigious Capital Fellows Programs through Sacramento State. Out of hundreds of applicants, I was chosen to be one of eighteen Assembly Fellows for a year. After intensive training, I was placed in Assemblyman Manny Diaz's office (D-San Jose). Learning the legislative process and seeing how ideas become laws was the perfect follow-up to my time at King Hall.
I enjoyed it so much that I knew if I could ever come back as an Assemblymember it would be an absolute dream come true. And eight years later, I was elected to the State Assembly in 2010. I was the youngest legislator ever to represent the Monterey Bay area, at the age of 36.
When I applied to the fellowship, I was committed to becoming a legal aid lawyer. I believed I would be a more effective advocate and lawyer if I learned the legislative process, how laws get made. After earning a master's in educational policy at Harvard, I returned to work at California Rural Legal Assistance (CRLA) for four years in my hometown of Watsonville.
California Supreme Court Justice Ronald George created Self-Help Centers throughout California to provide resources to people who couldn't afford legal assistance. I was the first Self-Help Center staff attorney at the Monterey County Superior Court. It was at the height of the recession, so a lot of people needed our assistance with motions, paperwork, and court appearances.
It was a great trajectory: going from King Hall to Sacramento to legal aid and the courts to being elected to the Assembly in 2010.
What do you find rewarding about politics?
When I served as mayor of Watsonville, it was an honor to hold a leadership role in the community I grew up in. In the Assembly, term limits only allowed me to stay for six years, but in that time I was able to serve in top leadership roles and sponsor landmark legislation. I sponsored 78 bills and 18 legislative resolutions, helping millions of people, and served as chairman of the powerful California Latino Legislative Caucus.
One of my bills raised California's minimum wage from $8 to $10 per hour in 2013. At that time, it was the highest in the country. That made a real difference in people's lives. I also authored AB 60, which has now extended California driver's licenses to almost a million undocumented immigrants. Now, they can drive to work and doctor's appointments, and drive their kids to school. I also authored the first bills in the country creating a statewide curriculum on ethnic studies and ending the use of the disparaging "Redskins" mascot in all California public schools.
Now, as a supervisor, I'm more focused on county government. I've been a champion on the issues of homelessness, affordable housing, water infrastructure, and restorative justice. It's a more direct form of democracy, in that I'm working to provide direct services to thousands of families on the local level. In January, I became the chairman of the Monterey County Board of Supervisors. I'm also president of the Latino Caucus of California Counties, which brings together Latino supervisors from throughout the state.
What made you decide to come to King Hall?
I was about to graduate from UC Berkeley and was applying to law schools just as Proposition 209 was going into effect, ending affirmative action. That year, the percentage of Latino students admitted to University of California law schools dropped 50%, African American admissions dropped 80%, and Native American admissions dropped 75%. I applied to UCLA, UC Davis, and UC Berkeley. I was waitlisted at UCLA and UC Davis, but wasn't admitted. So I went back to teach high school in Watsonville.
The following year, I only applied to UC Davis. I was waitlisted again. But this time, I got on the phone. I called Sharon Pinkney, who directed Admissions then, and asked to make an appointment with her to plead my case. In that one hour appointment, I gave her all the reasons UC Davis School of Law should admit me. At the end of the meeting, she printed out a letter of admission and handed it to me.
I went on to become the chair of La Raza Law Students Association and a student representative on the admissions committee during my third year. I also won the Martin Luther King Jr. Community Service Award and the Lorenzo Patiño Leadership Award. My life would have gone in a different direction without the opportunity to attend King Hall. Looking back, I stand where I am because Sharon Pinkney and Dean Kevin Johnson (who was Associate Dean then) gave me that opportunity to show that I could succeed.
When you give people from disadvantaged communities the opportunity to work hard and fulfill their goals, they go back to serve their communities. UC Davis did that for me in a very transformative way.
What is your favorite King Hall memory?
Every first year law student struggles. In the second half of the year, I applied to be a research assistant for the UC Davis Immigration Law Clinic. That was where I met Professors Amagda Pérez and James Smith. They gave me a home within King Hall. I worked on really compelling immigration cases. I was able to help immigrant families while being mentored by two great people. I became a proud champion of immigrant rights and gained two lifelong mentors.
What class at King Hall served you well in your career choice?
Quite a few. Constitutional Law and Voting Rights were two key classes. Constitutional Law helped me when I served on the Assembly Judiciary Committee approving laws impacting our courts and forty million people across our state. And I authored legislation that was particularly concerned with voting rights, protecting voters in minority communities from discriminatory electoral practices. Negotiations and Mediation were essential in just dealing with other legislators.
Do you have any advice for current law students?
You have a great advantage attending King Hall because of its proximity to the state capital. What happens in Sacramento impacts not only forty million people in the state, but also billions of people throughout the world because California is the sixth largest economy. We could really enact laws and policies taking place nowhere else in the country. California is on the cutting edge in civil rights, immigration rights and environmental protection. Look to Sacramento for opportunities to serve in legislative offices. Even if that's not ultimately what you want to do, it will make you a more effective attorney and legal advocate throughout your career.
How have you stayed involved with King Hall?
Dean Kevin Johnson remains a dear friend and mentor. We worked together on legislative proposals while I was in the legislature and I was invited to speak at King Hall about the legislative process too.
I've made a commitment in my elected offices to mentor aspiring attorneys. Some are now at the UC Davis School of Law. I've been able to be involved in the lives of the most amazing and brilliant young people. Some of them are the first in their families to graduate from high school, college and now professional school. They come from disadvantaged backgrounds in places like Salinas. Among my greatest accomplishments are seeing them fulfill their dreams and aspirations.
For example, Magaly Zagal was my superstar Assembly intern, and now she's in her third year at King Hall. Our whole office is hoping to go to her graduation to see her walk across the stage in front of her family. These young people have similar stories to mine, and they are going to be trailblazers in the legal profession and in politics one day.