Chancela Al-Mansour, Class of 1992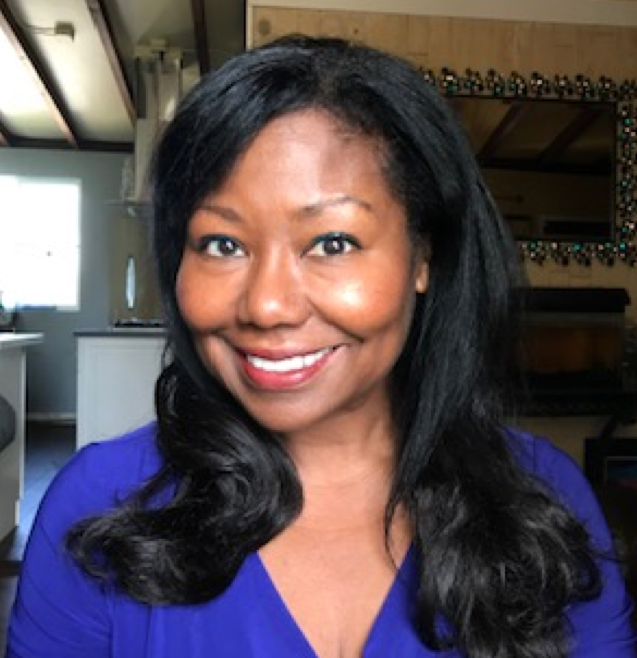 Chancela Al-Mansour '92 is Executive Director of the Housing Rights Center in Southern California, the largest and oldest fair housing council in the United States. Previously, she championed housing and other civil rights both at her law firm with Gary Rhoades '93 and as an attorney at the Western Center on Law and Poverty and Neighborhood Legal Services of Los Angeles County. She has chaired the California Reinvestment Coalition, and serves on the boards of the National Fair Housing Alliance and several homelessness prevention committees. She has authored articles on fair housing advocacy and lectured at UCLA School of Law, Loyola Law School and USC Gould School of Law. Among her awards and accolades, Los Angeles Magazine recognized her as a Southern California Super Lawyer.
How did you become passionate about housing rights?
I grew up in the Oakland-Bay Area to a single mother who always had to work hard to make ends meet and stave off eviction. I recall when I was in high school and we lost our apartment because she was unfairly fired from her job as a grocery store clerk. Discrimination based on her race and gender interfered with her ability to find new housing or a new job. I have experienced first-hand what loss of housing means to a family. I have experienced racism and discrimination in housing and employment first-hand and have seen the lasting and detrimental impact that both have on the underserved and disadvantaged. California's homelessness crisis and displacement issues are, in large part, the result of government and private efforts to protect and advance the housing rights of some while denying or dismantling the housing rights and opportunities of people of color and the disadvantaged.
My drive to go to law school came from the exposure my mother gave me early in life to anti-KKK marches (in San Jose in the early '80s), Black civil rights leaders and organizations, anti-Apartheid demonstrations, anti-police brutality demonstrations and the plight of others who were even more disadvantaged than we were. I was detained and harassed by police officers in Alameda and Oakland as a young person and again when I moved to Davis to attend King Hall and was pulled over by Davis police nine times in my first year of law school with no citations given. On one occasion, I was driving with a white law school classmate when I was pulled over right before dusk for allegedly not having my lights on yet. My classmate was shocked that my prediction that I would be pulled over as soon as we saw the police car came true as she had never experienced negative racial profiling. Fast forward many years and I can share that the opportunity to lead a nationally recognized organization with a mission to combat discrimination in housing has been wonderful.
What accomplishment are you proudest of?
It's hard to choose one accomplishment when I have been fortunate to have been able to provide free legal representation to hundreds of families and individuals in California. From two asylum cases I won as a King Hall immigration law student on the behalf of east African refugees, to my representation of a predominantly low-income Latino neighborhood association in Pacoima who successfully challenged the expansion of LA City's hazardous and unsafe towed and totaled car dumping site in their neighborhood, to my recent work to expand anti-discrimination protection to Section 8 voucher holders in the city and county of Los Angeles, I am overwhelmingly grateful for having the legal training and credentials to advance the interests of those who face extreme adversity in our country. While I have not devalued the victories of saving the housing of my individual clients who are often very low-income, elderly, disabled and/or have young children, I am generally most proud of bringing the cause of fair housing to the top of the list of housing priorities in the City of Los Angeles and throughout Los Angeles County.
I have been able to work with city leaders and other advocates to recognize that the cause of many problems affecting low-income persons and those experiencing homelessness is discrimination in housing. That recognition led to the city and county passing new legislation prohibiting discrimination against Section 8 voucher holders. And hopefully it will bring the Right to Counsel to all low-income tenants in the city and county of Los Angeles.
What made you decide to be a lawyer and choose King Hall?
In addition to wanting to protect the rights of persons like my mother, I decided to become a lawyer partly because I had a great mentor who was a civil rights leader and I saw what a difference having access to a good lawyer can make.
When I was considering law schools, I appreciated that black students at King Hall reached out to me directly to encourage me to attend law school in isolated (at that time) Davis which did not have a good reputation in the Black community. Elizabeth Hunter '91 sent me a hand-written letter in which she wrote about the camaraderie and family-type relationship that not only black students but all students had with each other at King Hall. She described how that supportive environment had been helpful to her in her pursuit of a legal degree. In addition, the name of the law school was a plus for me.t had a huge impact on my law school experience. I think when you participate in any student organization, whether it's a journal, community service organization, competitive team, or affinity group, you have an opportunity to expand on the classroom experience. As for being editor in chief, nothing else in my law school experience replicated the feeling of leading a team of highly motivated people. I felt proud of what we accomplished in ways that went beyond my individual contribution.
What is your favorite King Hall memory?
I enjoyed traveling to debates with my moot court partner Donna (Sconiers) Williams and, overall, my classmates. Our class was relatively small, so it was easy to feel like family when meeting in the courtyard in the late afternoon after leaving the library stacks where I could smell the release of the university's cows in the nearby pasture. Not very many law students from other schools would talk about their time in law school being familial or fun. We were supportive of one another. I never experienced any pressure or competition from other classmates and can actually say that I loved law school.
What class at King Hall served you well in your career?
I loved Contracts with Professor Daniel Fessler. It's not an exciting topic. For excitement, I had Professor Marty West's Employment Discrimination class, where we delved into Supreme Court decisions in civil rights litigation. But Contracts was applicable to so many areas of law and to life that it has come in handy on countless occasions.
Did you participate in student organizations?
I was the student representative on the faculty hiring committee. At the time there was an outcry that King Hall had no professors who were of color and only two women. We were trying to change that.
I was a member of BLSA. My classmate Asifa Quraishi-Landes '92 and I started an organization called MIZAN to support Muslim students, both at King Hall and throughout UC Davis. This was during Desert Storm. We both experienced blatant anti-Muslim sentiments in Davis during that time. One night, a white supremist (skinhead) physically threatened me at the Davis Safeway. Asifa is now a law professor at the University of Wisconsin School of Law.
How have you stayed involved with King Hall?
I've regularly participated in alumni events in Los Angeles, including "meet and greets" for new students. I attended my 25-year reunion in Davis in 2017. I had the opportunity to meet current students, reconnect with classmates I hadn't seen in years, and tour the new (to me) building. And I've had the great pleasure of working with hundreds of college and law students who have interned for me, to whom I have promoted the benefits and value of attending King Hall.
Do you have any advice for current law students?
The thing that helped me through law school, besides the camaraderie and support of my classmates, was that I exercised, prayed and laughed every day. Don't neglect your physical health, mental and spiritual well-being. Otherwise, the pressure can be consuming and detrimental to your health, especially when you study for the bar.