Message from the Associate Dean for International Programs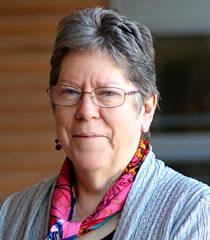 Warmest greetings from the University of California, Davis School of Law!  
We understand how challenging and important it is for you to choose the right master of laws program, one that will fulfill your unique personal and professional goals by supporting and inspiring you.
The University of California is the premiere public University system in the U.S. and the University of California, Davis (UC Davis) School of Law is a top tier law school.  UC Davis School of Law offers an outstanding legal education and unforgettable student experience, from its renowned faculty to its unparalleled atmosphere of support and collaboration.  The town of Davis is a safe and friendly university town in Northern California, located very close to San Francisco, the Napa Valley wine district and Lake Tahoe.  
The International Commercial Law LL.M. program offers a unique opportunity to study the U.S. legal system in the company of practicing attorneys from around the world. Global commerce spans national borders, yet borders indicate different legal systems, tax systems and regulatory environments. Doing business within the United States, or with U.S. companies, requires investors and legal advisers to have some knowledge of the U.S. legal, tax and regulatory systems. The course of study for the International Commercial Law LL.M. is designed to provide students with that background.
To this day, this is the only summer LL.M. program in the United States with a specific focus on international commercial law and transactions. It is particularly suited to the needs of practicing attorneys, in-house counsels, or compliance specialists wishing to expand their carrier opportunities or develop their international practice.
We have developed a faculty of top scholars and teachers from UC Davis and other universities within the United States, plus eminent practitioners. The coursework they teach explores not only the law but also some of the financial and tax related aspects of international transactions. The program also offers specialized seminars in intellectual property (licensing) and compared environmental law.
The opportunity to work with lawyers from many different regions of the world is an additional benefit of participating in the International Commercial Law program. Students develop professional contacts and friendships with fellow lawyers from countries in Europe, Asia, South America and other parts of the world. The program offers an unparalleled opportunity to learn about the legal systems of the world from its practitioners.
The International Commercial Law LL.M. at UC Davis School of Law will delight and transform you. You will gain not only the critical knowledge you need to be competitive in the global legal environment, but also a tremendous network of skilled professionals and dear friends that lasts long after the program ends.
We know you will love your LL.M. at UC Davis. See you in California!
Beth Greenwood
Associate Dean, International Programs
UC Davis School of Law