Law Library Notices & Deadlines
Collection Highlights – Law School Publications
Posted Oct 3, 2017
Our latest Collection Highlights are on display in the glass case in the library lobby.
We are featuring a selection of law school publications from our Archives collection dating back to 1969.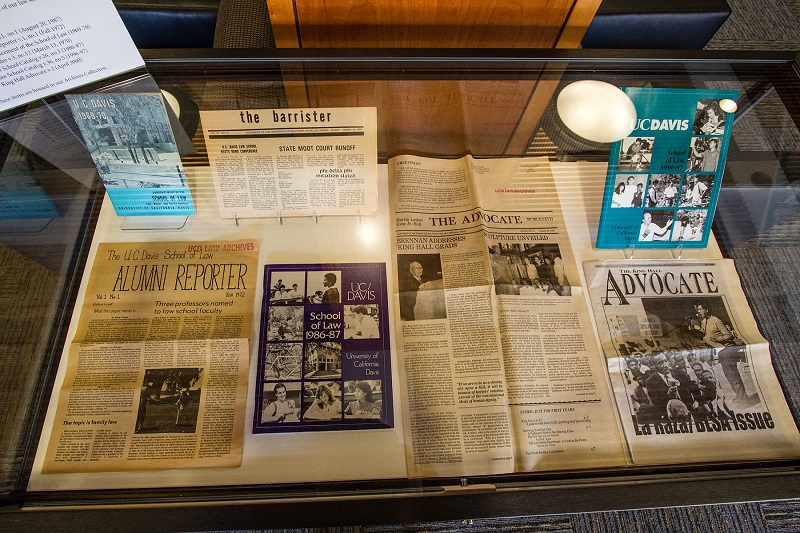 The items on display are:
Announcement of the School of Law (1969-70)

The Announcement of the School of Law used to be published annually. It included general information about the campus and Law School, including the course catalog. It has gone through various titles throughout the years, finally ceasing publication in 2001. On display is the 1969-70 version.
Barrister - v.3, no.12 (March 13, 1970)
Law School Catalog - v.36, no.5 (1996-97)
Alumni Reporter - v.1, no.1 (Fall 1972)

The first issue was published in 1972, and was later named King Hall Quarterly and King Hall Counselor alumni magazine.
Law School Catalog - v.26, no.3 (1986-87)
Advocate - v.21, no.1 (August 20, 1987)

Official monthly student newspaper
King Hall Advocate - v.2 (April 2000)

Official monthly student magazine