YED Spring 2017 Summit
Posted By Kevin R. Johnson, Mar 23, 2017
I participated as a speaker at a summit of regional elected officials yesterday at the UC Davis International Center. The summit was called "YED Talks" (like TED talks for Yolo). The focus of the event was to address the local government impacts of rapidly changing national policy. I was asked to speak about immigration.
Several King Hall alumni participated. Mayor of Sacramento Darrell Steinberg '84 offered the keynote on the Trump presidency's effects on state and local governmental policy. Kirk Trost '86, Interim CEO of the Sacramento Area Council of Governments (SACOG), talked about infrastructure policy and local implications. Mayor of Woodland Tom Stallard '75 sat next to me during the program.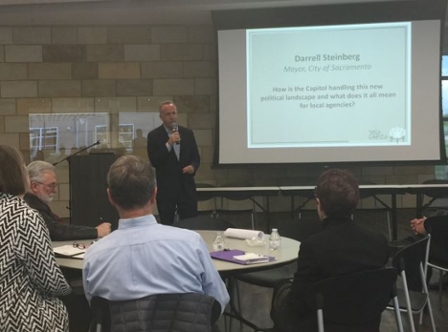 Mayor of Sacramento Darrell Steinberg '84 at YED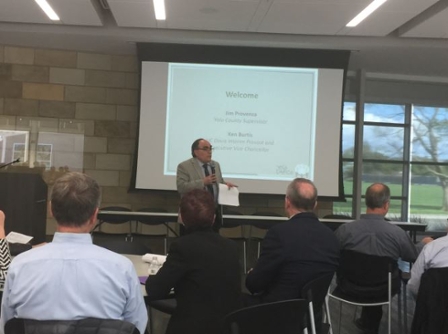 Yolo County Supervisor Jim Provenza '80 at YED
It was great talking with local leaders on the pressing policy issues of our time.