Water Law Symposium at King Hall
Posted By Kevin R. Johnson, Jan 31, 2013
There was a full house at last weekend's Water Law symposium, including about 200 people at the lunchtime keynote address by Congressman John Garamendi. I had a great discussion with Congressman Garamendi on immigration, the inauguration, water policy, the law school, etc.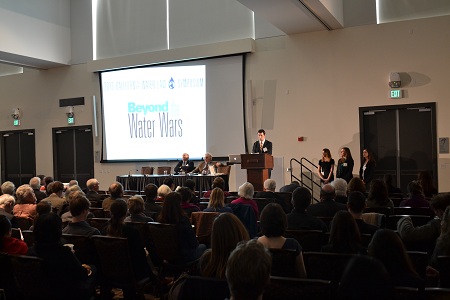 Symposium attendees at the UC Davis Conference Center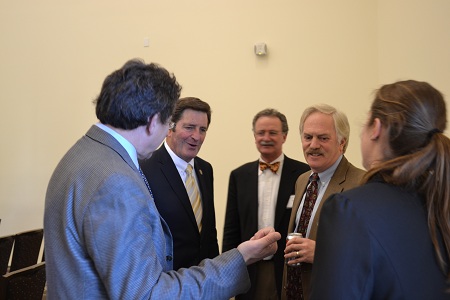 Chatting with Congressman Garamendi
The Congressman spoke on a water plan, not the tunnel system proposed by Jerry Brown. His remarks criticized Brown's two tunnel system. We need conservation, he says. We cannot destroy the delta. His speech was covered by the Davis Enterprise and linked to this popular water law blog. Professor Emeritus Harrison "Hap" Dunning delivered the morning's keynote address.
The presentations – and the event overall – were thoughtful and practical. Professor Rick Frank, who has worked with Garamendi on environmental issues for many years, was able to catch up with the Congressman. The Congressman was incredibly generous with his time, also taking pictures with and talking to law students.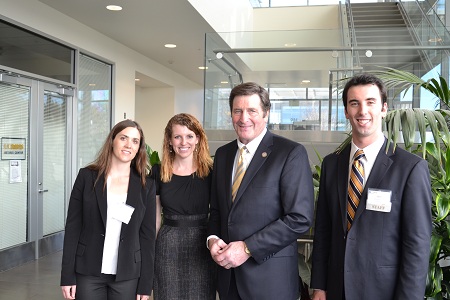 Congressman Garamendi and some law student organizers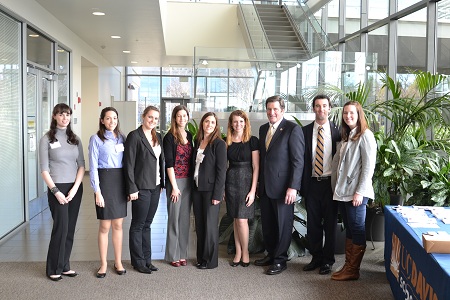 Students enjoyed meeting the Congressman.
Our student organizers did an excellent job. Congratulations to all on a successful event!