Visiting Applicants at UC Davis and Beyond
Posted By Kevin R. Johnson, Jan 29, 2015
It is that time of year again when the School of Law is encouraging the best and brightest undergraduates to apply for admission.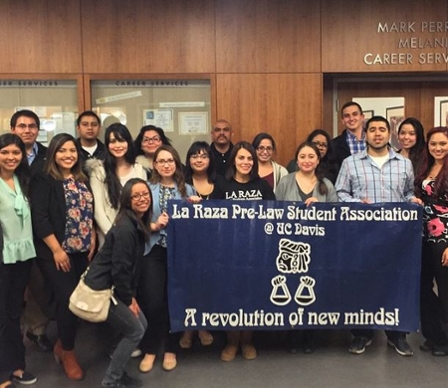 A photo from La Raza's Pre-Law event
A few weeks ago, I talked to La Raza Pre-Law students at King Hall. Our current La Raza Law Students Association members provided the scoop on the King Hall community.  Staff from our admissions office, headed by Assistant Dean of Admission and Financial Aid Kristen Mercado, have been visiting all the UC campuses, as well as colleges and universities across the United States.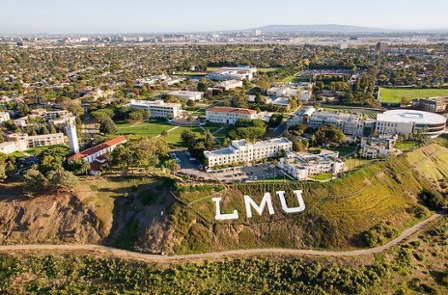 The beautiful LMU campus
Today, I talked with the Phi Delta Phi chapter (a pre-law group) at Loyola Marymount University, which overlooks the beautiful beaches and Pacific Ocean in Southern California.  King Hall has successfully recruited some superstar students from LMU in recent years, including Beatriz Alfaro '16, who was recently recognized for her work with the homeless.  I was pleased to tell the potential law students about the spirit and camaraderie of the King Hall community, the pride in being named after Dr. Martin Luther King Jr., and the devotion to social justice of our students, faculty, staff, and alums. I gave my presentation at the Hilton School of Business building, which is named after Conrad Hilton (founder of the Hilton Hotels!).
Prospective students are invited to Preview Day at UC Davis School of Law!
Designed for undergraduate students (especially UC Davis undergrads), Preview Day will provide the chance to visit with faculty and current students, get tips on your law school application, and tour the newly renovated King Hall.
Thursday, February 12, 2015
6:00 to 8:00 P.M.
UC Davis School of Law, King Hall
Register here: http://conta.cc/1JITLGG