University of California National Summit on Undocumented Students
Posted By Kevin R. Johnson, May 7, 2015
I had the pleasure of attending the University of California's National Summit on Undocumented Students in Oakland.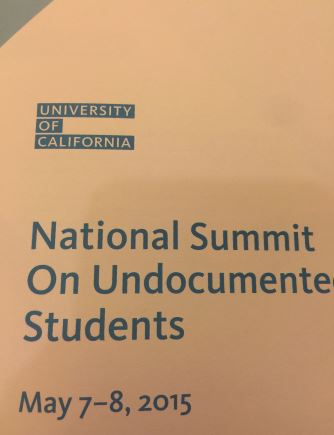 UC President Janet Napolitano welcomed students, faculty, and administrators from all the UC campuses as well as activists, attorneys, and political leaders. The unprecedented UC event was organized by the UC President's Advisory Council on Undocumented Students, of which I am a member.  The conference participants discussed immigration legal services and support, civic engagement and community involvement, financial aid and support services, and career and professional development.
UC Davis School of Law was well-represented at the conference, with Professor Leticia Saucedo, director of the Immigration Law Clinic, and Maria Blanco, director of the UC Undocumented Students Legal Center, also in attendance.
The students added incredibly energy and urgency to a pressing national public policy issue.  It really was a fruitful set of discussions.