UC Davis Convocation 2015
Posted By Kevin R. Johnson, Sep 22, 2015
This morning, I had the honor of attending the 2015 UC Davis Convocation, which welcomes the new academic year. The theme of this year's event was "Building Our Future."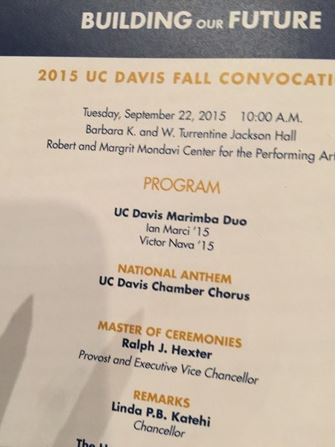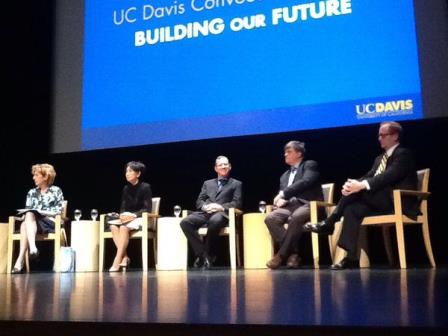 Convocation stage party photo via Twitter @dianalambert
We were honored to hear from Chancellor Linda P.B. Katehi, Provost and Executive Vice Chancellor Ralph Hexter, Congressmember Doris Matsui, and other luminaries.  It was an inspiring and festive program that made me once again reflect fondly on being part of the UC Davis community.
See video of this year's convocation here.