U.S. Supreme Court Justice Kennedy in Sacramento
Posted By Kevin R. Johnson, Mar 8, 2013
I attended last night's reception for the new Justice Anthony M. Kennedy Library and Learning Center at the Robert T. Matsui U.S. Courthouse in Sacramento.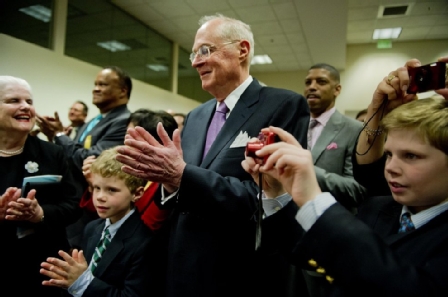 Justice Kennedy and guests applaud as a sculpture is unveiled. Photo: sacbee.com.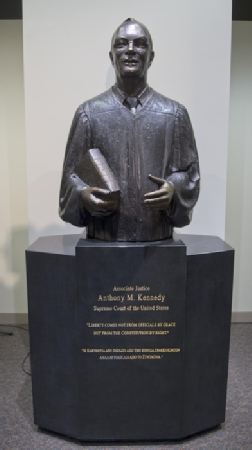 Bust of Justice Kennedy at the new center. Photo: sacbee.com.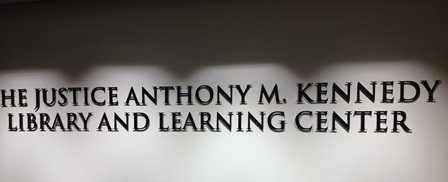 This sign greets visitors.

In addition to Justice Kennedy, a Sacramento native, a who's who of the Sacramento legal community was in attendance.  Professor Ash Bhagwat, who clerked for Justice Kennedy in one of his early years on the Court, Professor Leticia Saucedo, and I represented the law school.  Among the alumni present were Alumni Board Members Steve Boutin, Kara Ueda, and Judge Stacey Boulware Eurie.  Many other alums also were present, including Deborah Allison, Justice Kathleen Butz, and many others.  It was wonderful evening.  As a member of the center's foundation board, I got to appear in the group photo with Justice Kennedy.  I had the good fortune of meeting Justice Kennedy when he was on the Ninth Circuit and I was clerking for Judge Stephen Reinhardt and was at the court's chambers in San Francisco during a week of oral arguments.