U.S. Supreme Court Cites UC Davis Law Review Article
Posted By Kevin R. Johnson, Jun 29, 2011
Very cool news! The U.S. Supreme Court cited one of our Law Review articles!
Jay C. Carlisle '69, a professor at Pace Law School, brought this to my attention in an e-mail:
"On Monday, the U.S. Supreme Court issued an important opinion involving specific jurisdiction. It will be taught in every USA law school and written about to no end. See J. McIntyre Machinery, LTD v. Nicastro, 2011 WL 2518811 (decided June 27, 2011) citing Weintraub, A Map Out of the Personal Jurisdiction Labyrinth, 28 U.C. Davis L. Rev. 531, 555 (1995)."
Here's the link to the opinion: http://www.supremecourt.gov/opinions/10pdf/09-1343.pdf . Justice Ginsburg cites our Law Review article in her dissent.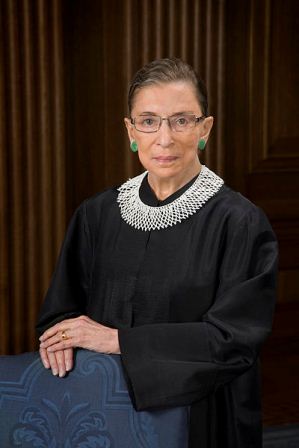 Here's a link to the article: http://lawreview.law.ucdavis.edu/issues/28/3/articles/DavisVol28No3_Weintraub.pdf 
The article was authored by Russell J. Weintraub, the Ben H. & Kitty King Powell Chair Emeritus in Business & Commercial Law at the University of Texas, Austin, School of Law, and was presented as part of the 1995 Law Review Symposium called "Fifty Years of International Shoe: the Past and Future of Personal Jurisdiction."
A wonderful honor for our Law Review!