King Hall Responds to U.S. Military Ban on Transgender Servicemembers
Posted By Kevin R. Johnson, Oct 13, 2017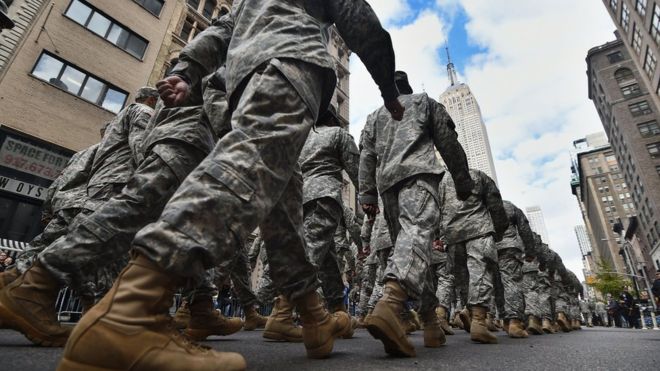 On August 25, 2017, President Trump issued a Presidential Memorandum directing the Department of Defense and Department of Homeland Security to prohibit the accession of transgender individuals into the United States military. In a September 28 memorandum to the community , UC Davis School of Law expressed its strong opposition to the Trump administration's decision and urged the federal government to end its discrimination against transgender persons. In the statement, the School of Law pledged to continue to support the LGBT community, including but not limited to (1) continue to offer relevant courses, including Professor Joslin's Sexual Orientation, Gender Identity and the Law class, which this year will be offered in spring 2018; and will continue to support our King Hall Lambda Law Students Association, which, among other things includes financial support for students to attend the annual national Lavender Law Conference.
In the September 28 Statement, the School of Law also announced that it would hold a program with remarks on the new Trump administration policy by Professors Courtney Joslin and Brian Soucek and Amy Whelan, Senior Staff Attorney for the National Center for Lesbian Rights, which we held on October 12. I had the honor of introducing and moderating the panel.  The Lambda Law Students Association organized the event and ensured that there were enough burritos and positive energy for a full Wilkins Moot Courtroom.
The two law professors described the legal background of the new Trump transgender policy. Amy Whelan described the various legal challenges to the new policy.
The school will continue to sponsor other events supporting the LGBT community, including:
The Annual  Bill Smith  Lecture -  January  30, 2018, a presentation  by Dr. Diane  Ehrensaft  regarding  gender-nonconforming youth
We welcome further discussion of the civil rights concerns of the transgender, gay, and lesbian communities. I am pleased that we had a great panel to discuss the issues and that so many students attended.