Third Annual 1L Negotiation Competition
Posted By Kevin R. Johnson, Oct 2, 2014
Congratulations to Professor Donna Shestowsky and the King Hall Negotiations Team on its incredibly successful 1L Negotiation Competition, held last week. This year's competition saw record-breaking participation. Professor Shestowsky and students Aaron Israel '16 and Oscar Orozco-Botello '16 report that more than one-third of the first-year class participated.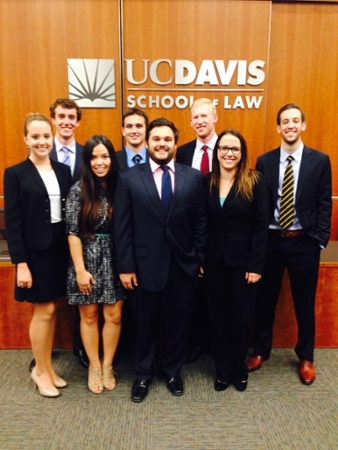 The winners and finalists!
You can read the full story in the news section of the Law School website.
Congratulations, all, on a successful competition!