The Other UCD
Posted By Kevin R. Johnson, Jun 9, 2011
Dean John Jackson and Associate Dean Colin Scott of University College Dublin (UCD) visited UC Davis last week.  UCD is a UC Davis School of Law exchange partner.  I visited UCD and Dean Jackson last summer.  (See my earlier blog post about the trip.)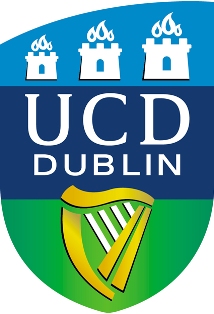 Deans Jackson and Scott were in California for the Law and Society meeting.  We had lunch with International Law Programs director Beth Greenwood and discussed the future of the relationship between the two law schools.
The two UCDs established a formal linkage almost six years ago.  Since then, many UC Davis law school faculty members and JD students have participated in our UC Dublin/UC Davis law school faculty and student exchange programs.
Last week's meeting finalized the details for a new joint program that creates a unique avenue for our JD students to learn about EU law in Europe.  UC Davis JD students who attend one semester at UC Dublin through the our reciprocal exchange program may now complete a UC Dublin LL.M. degree by taking one additional semester of study and writing a research paper.  JD students who participate in the program may spend their second semester studying at UC Dublin or at one of its partner law schools including the University of Maastricht (Netherlands), University of Toulouse 1 Capitole (France), University of Mannheim (Germany) or University of Pompeu (Spain). 
The law schools will sign an MOU this summer and begin the program in Fall 2011.  Those of us at King Hall are really looking forward to it!
For more information about King Hall's International Law Programs, visit http://www.law.ucdavis.edu/international.