The Launch of Smith Villazor
Posted By Kevin R. Johnson, Apr 18, 2016
Professor Rose Cuison Villazor forwarded me some exciting news today. Her husband Rodney Villazor is launching a new law firm in New York.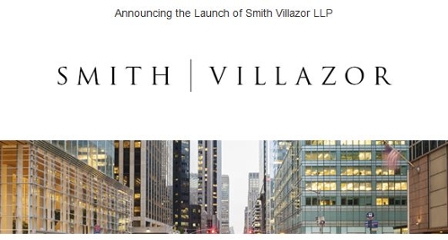 The announcement reads, "We are pleased to announce the launch of Smith Villazor LLP, a new, independent law firm focused on white collar defense, regulatory enforcement investigations, and high-stakes civil litigation. Partners Patrick J. Smith and Rodney Villazor, former federal prosecutors, founded Smith Villazor to help clients with their most serious legal problems."
Congratulations to the Villazor family on the launch of this exciting new venture!