The King Hall First Generation Advocates Program
Posted By Madhavi Sunder, Aug 11, 2017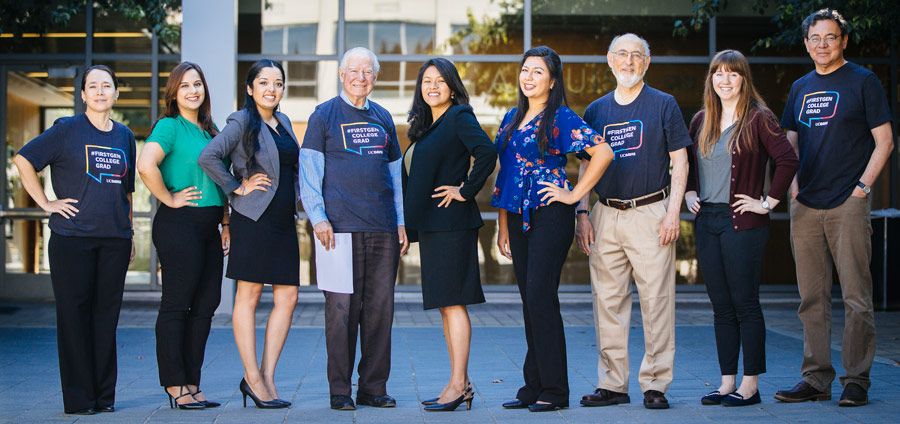 King Hall is pleased to launch a new First Generation Advocates program to support law students who are the first in their families to attend college or professional school. As a law school renowned for its supportive and diverse community and for its commitment to the ideals of social justice and equality espoused by Dr. Martin Luther King, Jr., King Hall is dedicated to maintaining a welcoming environment for students of all backgrounds. Approximately one in five of King Hall students is either first generation or comes from a low-income background. King Hall's First Generation Advocates program was created to promote diversity and maximize the academic, professional, and personal success of all students. We recognize that first generation students, as well as students from low income backgrounds, often face particular social and economic challenges that can be better met with the support of mentors and peer networks. More than 25 faculty members have volunteered to serve as mentors for first generation students, including Dean Kevin Johnson and Cruz Reynoso, Professor Emeritus and former California Supreme Court justice, both of whom are themselves first generation advocates. 
We will inaugurate the program with a special First Generation, First Week Welcome Reception on August 24 in the King Hall Courtyard. During the school year we host networking events, as well as opportunities for more casual socializing. These events provide incoming first generation students opportunities to meet faculty, alumni, and returning students with similar backgrounds in informal settings that encourage the sharing of experiences and promote community and collegiality. In addition, the First Generation Advocate Seminar Series will feature King Hall faculty and alumni and distinguished guest speakers leading discussions focused on the issues and challenges typically encountered by first generation students, such as the financial challenges of legal education, pressures associated with law school assimilation, and related subjects. We are pleased that Sara Jackson will serve as director of the program. In the near future, we hope to expand the program to include alumni mentors.
As the new school year is set to begin with the Welcome BBQ on Sunday, August 13, we are pleased to be welcoming one of our most diverse classes ever. We are committed to celebrating and supporting in every way our diverse student body.