The Governor's 2017 State of the State
Posted By Kevin R. Johnson, Jan 24, 2017
An exciting day in California politics.
I watched Governor Brown's State of the State speech at the Governor's Office in the State Capitol.  It followed the swearing-in of California's new Attorney General Xavier Becerra.  The Governor's Office was filled with family and friends of the new Attorney General.  A reception followed and I was able to catch up with alums Emilio Camacho '11, who works for the State Energy Commission, and Dan Torres '02, who is in charge of immigration integration matters for Governor Brown.  I also saw King Hall friends Justices Goodwin Liu and Mariano-Florentino Cuellar (who will be speaking at the UC Davis Law Review symposium on Friday). I talked immigration policy with Jose Padilla, executive director of California Rural Legal Assistance; Padilla has said that UC Davis School of Law is "CRLA's law school" because they hire so many of our alums.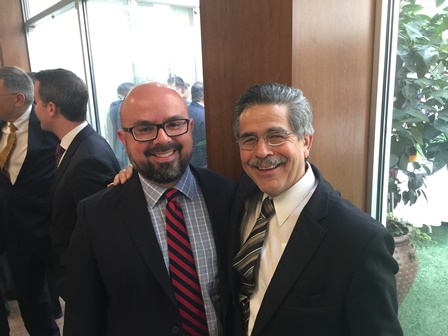 Dan Torres '02 and CRLA's Jose Padilla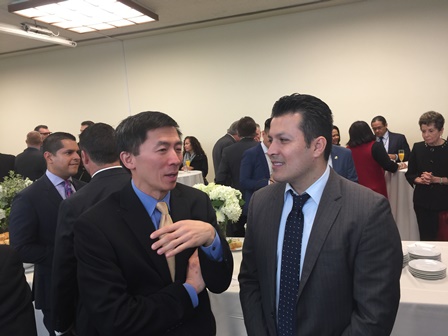 Justice Goodwin Liu and Emilio Camacho '11
It was a festive day in the California State Capitol.  Governor Brown gave an inspiring speech and there was palpable excitement about our new AG.