Symposium and Moot Court Competition
Posted By Kevin R. Johnson, Feb 8, 2010
Already, it's been a busy February at King Hall.
On Friday, I attended the Journal of Juvenile Law and Policy and the Journal of International Law and Policy symposium.  This excellent program was titled "Uprooted: The International Migration of Children."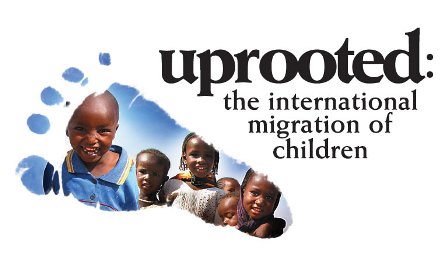 I was honored to make the introductory remarks to kick-off this great event, which featured top scholars including King Hall faculty members Bill O. Hing, Diane Marie Amann, James F. Smith (Emeritus), and Holly Cooper. 
Panel I: "The International Context that Pushes Migration"
Panel II: "Global Paths to the United States: the Migration Process"
Keynote address: M. Aryah Somers
Panel III: "Status in the United States"
The panels were informative, thoughtful, and often powerful.  They made me think of how fortunate we are to have such great intellectuals and activists working on these incredibly important issues.
I flew back from Detroit with one of the panelists at the conference, David Thronson (UNLV), who participated in our conference on Friday after presenting at an immigration reform conference at Wayne State on Thursday.  David received limo - actually mini-van - service to his hotel from this law school dean. 
Saturday brought the Third Annual Asylum and Refugee Law National Moot Court Competition at the Federal District Courthouse in downtown Sacramento.  The event is only immigration law moot court competition on the West Coast and the only moot court competition in the nation devoted exclusively to asylum and refugee law. 

Schools from across the country sent teams to test their advocacy skills.  I attended the final rounds and was most impressed by the two finalists, teams from NYU and UNLV.  Judge Carlos Bea of the U.S. Court of Appeals for the Ninth Circuit and District Judge William Shubb (E.D. Cal.) were among the judges in the finals.   The problem involved an asylum-seeker from a fictitious country who claimed to have a well-founded fear of persecution on account of political opinion.  Besides claiming that the applicant had failed to establish the requisite fear, the government claimed that he was barred from relief because he had persecuted others.  An interesting problem indeed.  NYU won in a cliffhanger!  And the awards ceremony and reception in the courthouse rotunda was grand.