Swearing-In Ceremony This Week
Posted By Kevin R. Johnson, Dec 3, 2013
One of the most enjoyable events of the UC Davis School of Law academic year is upon us. This Friday, December 6, King Hall will hold a swearing-in ceremony for the new members of the California Bar.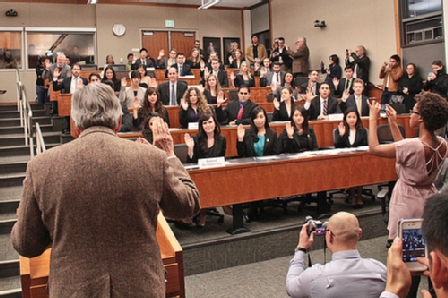 A scene from the 2012 Swearing-In Ceremony
With an outstanding first time California bar passage rate of 85 percent, the Class of 2013 has done themselves proud. California Court of Appeal Associate Justice Louis Mauro '87 and U.S. District Court Troy Nunley will give the oath for California Bar and Eastern District of California, respectively. I am looking forward to a warm and joyful celebration!