Sushi, SCOTUS, and Public Interest Fellowships
Posted By Kevin R. Johnson, Mar 29, 2017
What could be better than sushi, alongside a discussion of the future of the Supreme Court under President Trump?
The Federalist Society held a lunchtime program on the future of the Supreme Court. Professor Rick Duncan of Nebraska College of Law spoke on the election of President Trump and the political tilt of the Supreme Court.  King Hall's own Ash Bhagwat commented on Professor Duncan's remarks (pictured below).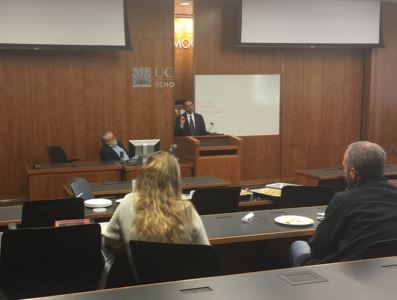 On the same day at lunchtime, a Post Bar Public Interest Fellowships panel informed law students on how to break into the public interest world.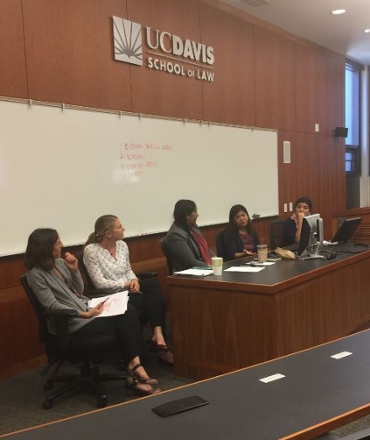 Pictured above (L to R) are Professor Courtney Joslin, Director of Externships Sara Jackson, the Aoki Center's Camille Pannu, Professor Rose Cuison-Villazor, and Associate Director for Public Interest & Government Sofia Parino. The panelists offered important insights for students dedicated to public interest work.
As I said just yesterday, there is always something great going on at King Hall!!