Supporting Aggie Football
Posted By Kevin R. Johnson, Aug 24, 2016
UC Davis season ticket holders picked-up their tickets last Friday at Aggie Stadium.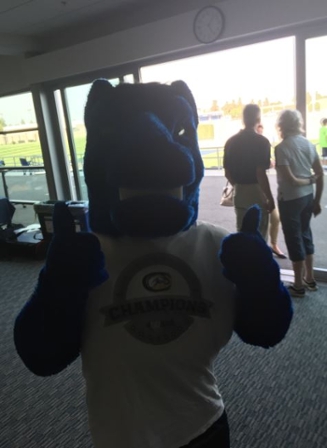 As you can see, Gunrock, our erstwhile mascot, was in attendance. Football coach Ron Gould talked about the upcoming season with the Aggie faithful.
I am looking forward to the School of Law tailgate before the Homecoming game against Northern Colorado on October 15.  Stay tuned for details.
I also am looking forward to the annual Causeway Classic Luncheon before our rivalry game against Sacramento State. To see the schedule for the season, visit ucdavisaggies.com!