Summit for a Network for Justice at UCLA
Posted By Kevin R. Johnson, Nov 7, 2016
I spent Monday at UCLA at a Summit for a Network for Justice that included law school professors, civil rights leaders, and others, considering how to build a civil rights network for Latina/os. It is a part of the American Bar Foundation's Latinos and the Law project led by UCLA professor Rachel Moran. King Hall's professor Leticia Saucedo helped to organize the day's activities.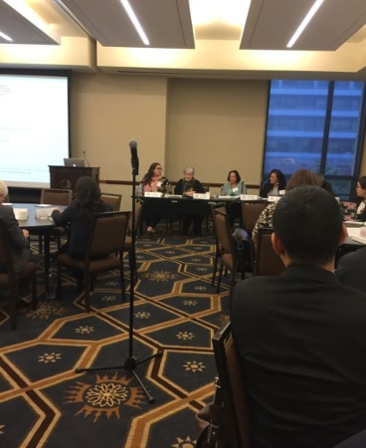 Leticia Saucedo moderating a panel with Antonia Hernandez, former President of MALDEF; Tom Saenz, President and General Counsel of MALDEF; and Assemblymember Lorena Gonzalez
I had the pleasure of introducing California Supreme Court Justice Mariano-Florentino Cuellar, who was involved in the formation of the project before he was nominated for the Court.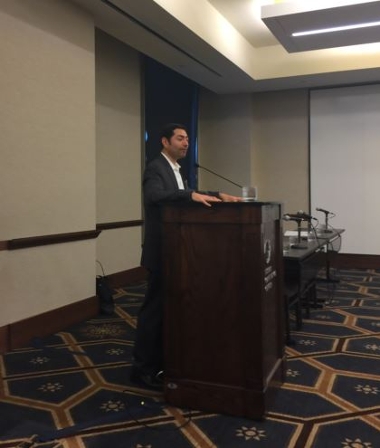 Justice Mariano-Florentino Cuellar
A number of civil rights activists were in attendance, including Thomas Saenz, President and General Counsel of the Mexican American Legal Defense and Education Fund (MALDEF).  We heard information about changing Latina/o demographics, immigration, education, and other issues. We had two UC Davis law students assisting as research assistants for the conference, including Tanairi Alcaraz '18 and Omar de la Cruz '18. Omar got a photo with Justice Cuellar.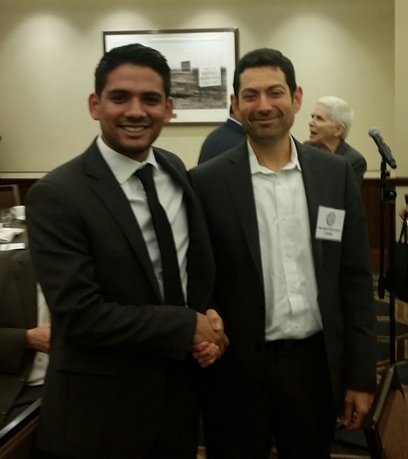 Law student Omar with Justice Cuellar
King Hall alum Marcus Tang '14 of the California Rural Legal Assistance Foundation was there. I also was happy to see Professor Emeritus Bill Ong Hing and former King Hall professor Jennifer Chacon. María Blanco of the University of California Undocumented Legal Services Center, and longtime civil rights and immigrant rights conference, participated in the Summit.
On the eve of Election Day, it was invigorating to discuss the pressing civil rights issues for Latinos.