Stride for Aggie Pride 2017
Posted By Kevin R. Johnson, May 2, 2017
King Hall had a great turnout at the Stride for Aggie Pride 5K Walk/Run over the weekend.
On a sunny and gorgeous day, students, faculty, staff, and friends spent time enjoying the spring-like conditions in the beautiful UC Davis campus.  I walked with Professor Jasmine Harris.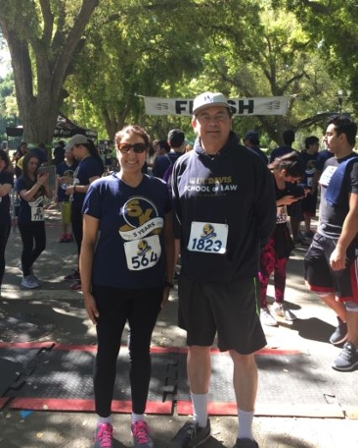 We ran into Joe Schneider of our Admissions Office and family (wife Laurel and daughter Lily, who participated in the event). Katy Facciotti of our Development and Alumni Relations office also took part in the event.
We saw some law students, including Greg Gonzalez '18, at the race, no doubt running while we were walking.
Go Aggies!!!!