Stephen Colbert: UC Davis Law Review Truthiness Editor
Posted By Kevin R. Johnson, Sep 13, 2010
You might remember seeing the UC Davis Law Review in a segment on The Colbert Report.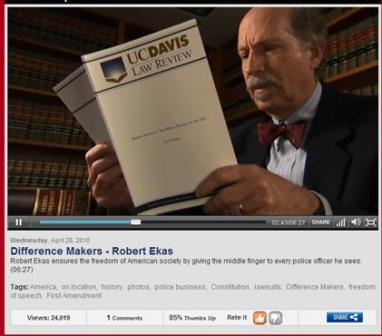 The TV segment aired in April.  I blogged about it here: http://www.law.ucdavis.edu/blogs/Deans/posts/UC-Davis-Law-Review-on-The-Colbert-Report.html.
Our Law Review editors sent a thank you gift to Stephen Colbert: two Law Review logo sweatshirts and the honorary title of "Truthiness Editor."
Check out the thank you note just received by Editor-in-Chief Errol Dauis.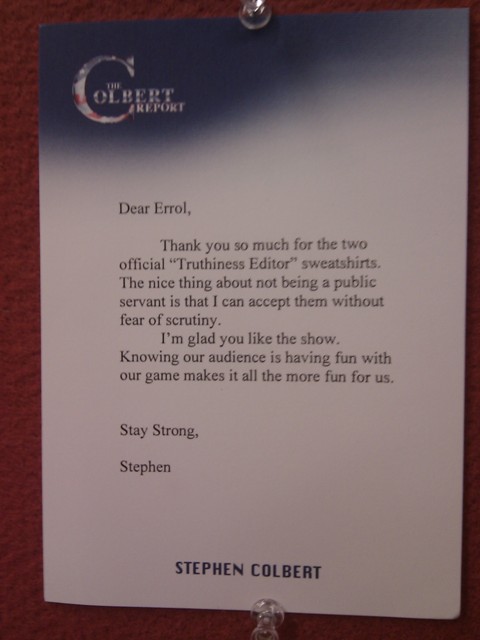 The letter from our Truthiness Editor now hangs in the Law Review office.  Congratulations again to the Law Review editors and members on the journal's fun and unexpected appearance on one of the most popular shows on TV!