Sports Updates from Bill Mantle '74
Posted By Kevin R. Johnson, Feb 19, 2016
King Hall alum Bill Mantle '74 now lives in Seattle and is an ardent University of Washington Huskies sports fan. (I have blogged about this previously.) Bill, a UW season ticket holder for men's basketball, sent me this picture from the game between UW and the Cal Bears.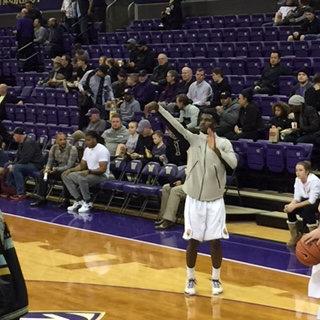 Bill knows that, besides Aggie sports, I follow Cal sports. In fact, we attended a Cal/UW basketball game last year.  It was a hard fought game.
Thanks for the photo, Bill!