Shark Week 2016
Posted By Kevin R. Johnson, Sep 8, 2016
Professor Donna Shestowsky just shared this great flyer for "Shark Week," the King Hall Negotiations Team's (KHNT) annual slate of negotiations-related speaker events and activities for the law student body.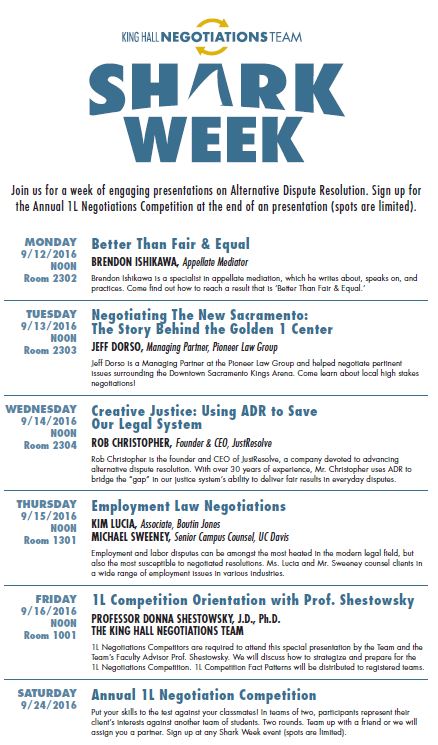 Previous KHNT events have brought TV personalities to King Hall, such as the stars of BRAVO's Million Dollar Listing San Francisco, who discussed the negotiation strategies they employ in their multi-million dollar real estate deals.
This year's lineup looks fantastic. Best wishes for a great Shark Week, KHNT!