Seattle Alumni Lunch
Posted By Kevin R. Johnson, Jan 25, 2013
We had a nice alumni lunch in Seattle yesterday at the offices of Ellis Li & McKinstry PLLC.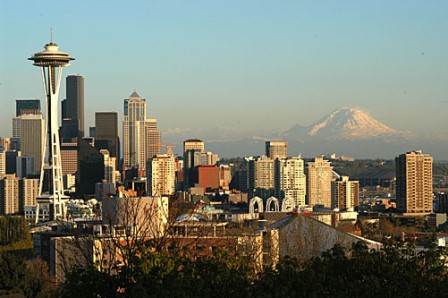 Our alum Daniel Ichinaga '83 hosted the delicious lunch with great desserts.  Assistant Dean for Development Jean Korinke and Assistant Dean for Career Services Craig Compton were in attendance.  I met briefly with Daniel and our alum Bill Mantle '74.  A number of alums were in attendance, including Graham Noyes '91 of Stoel Rives, Paul Neumiller '84, and Ted Coulson '79.  I updated the Seattle alumni on recent events at the law school, including the California Supreme Court Clinic, the building renovation, new faculty hires, and excellent programs.
It was a wonderful visit.  I must say that many in attendance expressed great interest in the possible move of the Sacramento Kings to Seattle.  I mentioned to the group that the "real" (i.e., Mayor) Kevin Johnson knew much more on that subject than I did.