San Francisco Alumni and Admitted Student Reception 2014
Posted By Kevin R. Johnson, May 2, 2014
The School of Law had a very nice reception for admitted students and alumni last night in San Francisco. Partner-in-Charge Robert Romero '88 and the law firm Hinshaw & Culbertson LLP hosted the lovely event that attracted more than 50 King Hall faithful and potential students.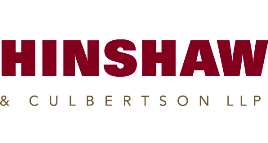 It was a balmy evening in San Francisco. It was great to see so many supporters of King Hall. Among others, David Leonard '90, Larry Gornick '88, Eric Toscano '09 (a former LSA President), Gabe Zeldin '10, Joanna Cuevas Ingram '12, and many others were in attendance. We welcomed many admitted students -- including graduates of UC Berkeley, UCSD, UCSB, USF, and many other schools – to learn more about the great King Hall experience and community.
Thanks to everyone who came out for this great event!