SABA's Diversity Law Student Reception 2016
Posted By Madhavi Sunder, Sep 23, 2016
What a wonderful Diversity Law Student Reception sponsored by the South Asian Bar Association (SABA) of Sacramento and held at the lovely home of Shama Mesiwala '98 last weekend! It was great to see so many of our esteemed alumni and local judges (listed below) getting to know our UC Davis law students.
From the U.S. District Court, Eastern District of California:
Judge Troy Nunley (who attended with daughter Cimone Nunley '18)
From the California Court of Appeal, Third Appellate District:
Presiding Justice Vance Raye
Justice Harry Hull
Justice Ron Robie
Justice William Murray, Jr.
Justice Elena Duarte
From the Sacramento County Superior Court:
Presiding Judge, Juvenile Division, Stacy Boulware Eurie '95
Judge Emily Vasquez
Judge Raoul Thorbourne
Judge Thadd Blizzard
Judge Chris Krueger
Judge Bunmi Awoniyi
Judge Jennifer Rockwell
Judge Stephen Acquisto
From the Yolo County Superior Court:
Judge Dan Maguire
Judge Sonia Cortes
From the Office of Administrative Hearings:
Presiding Judge Dian Vorters '97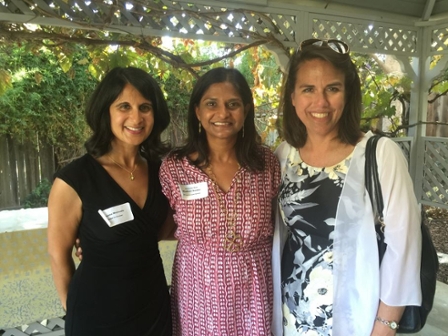 Here I am (center) with Shama and Justice Elena Duarte of the California Court of Appeal, Third Appellate District.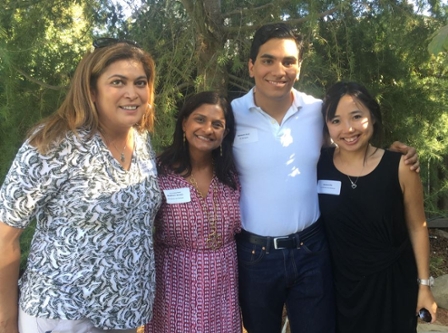 With King Hall alum Fauzia Ghori '12 and current students Kareem Aref '17 and Joanna Gin '18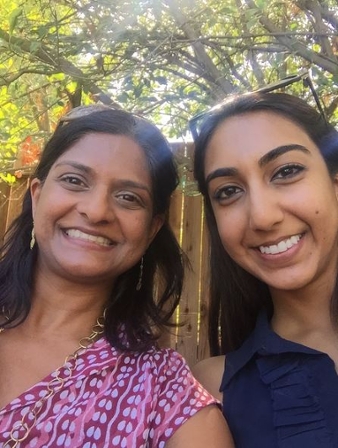 And a selfie with alum Harveen Gill '13
Thanks to Shama for masterminding and hosting this wonderful event -- this was the 9th annual mixer!