SABA Reception at Downey Brand
Posted By Kevin R. Johnson, Mar 30, 2016
UC Davis School of Law's presence loomed large at the annual South Asian Bar Association (SABA) reception at the Downey Brand law firm in Sacramento last night. It was an evening of good spirits and good cheer. Justices Ron Robie and Arthur Scotland (retired), along with many attorneys including Kara Ueda '00 (former Alumni Board President), were among those in attendance.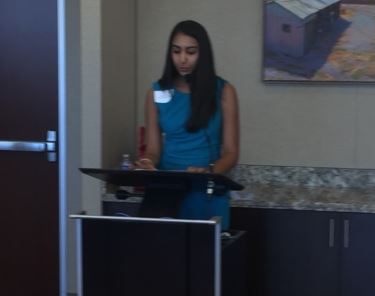 For the program, Harveen Gill '13 (pictured), who is set to go to trial next Monday, introduced the keynote speaker, Senior Associate Dean for Academic Affairs Madhavi Sunder.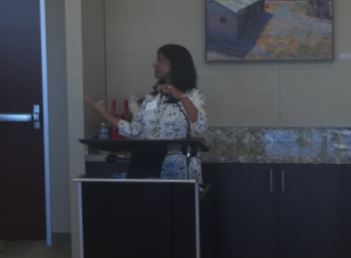 With warmth and enthusiasm, Dean Sunder offered an inspiration yet realistic appraisal of the "bamboo ceiling" facing Asian Americans in U.S. society today; she emphasized that, although Asian Americans have made great strides in achievements, much work remains to be done to defeat the stereotype of "Asians as foreigners" and ensure the ascendance of Asian Americans to the highest levels of power in American social life.