Rodrigo Guevara '09 and Abogato LLP
Posted By Kevin R. Johnson, Mar 8, 2017
The Cal Aggie Alumni Association has profiled a great young King Hall alum: Rodrigo Guevara '09.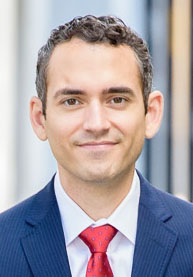 The profile focuses on his career change, as he switched from corporate law to becoming founder and managing partner of Abogato, LLP, a San Diego law firm that empowers low-wage workers in underserved communities in California. Rodrigo also shares his thoughts on his King Hall experience.
Here is an excerpt of the article:
"Being from Southern California, I really didn't know what to expect of UC Davis when I arrived. But what I found was that UC Davis, the City of Davis, and the larger community of California interweave quite beautifully, and that sense of community really amplifies your experience as a student, whether you're there for your undergraduate or graduate education," said Guevara, who has made donations to support King Hall and the La Raza Law Student Association. "It helps you build warm social groups and feel comfortable pursuing your passions."
He added, "UC Davis is probably unrivaled in the state for outreach to Latino students; it's head and shoulders above other universities in terms of its commitment to diversity."
Rodrigo is past president of San Diego La Raza Lawyers Association. I enjoy seeing him at King Hall alumni events now.
You can view the full profile here. Congrats on the great article and well-deserved recognition, Rodrigo!