Reaffirming the Principles of Community
Posted By Kevin R. Johnson, Apr 28, 2015
After a year of work by the committee revising the 1990 Principles of Community, a committee on which I served, the UC Davis campus held a public ceremony today to commemorate the signing of the new and improved Principles of Community. As the Dean of the School of Law, I had the honor of signing the Principles. Associate Executive Vice Chancellor Rahim Reed presided over the ceremony.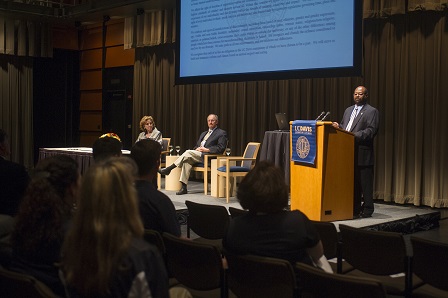 Chancellor Linda P.B. Katehi was the first to sign the new version of the revised Principles. Provost Ralph J. Hexter was next.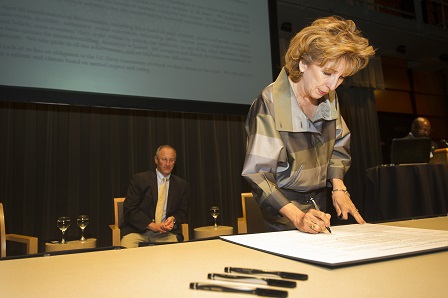 All of the deans and vice chancellors signed.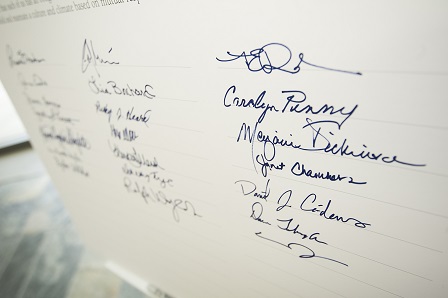 UC Davis was one of the very first universities to have a set of principles of this type.  I am proud to have worked on the revised Principles of Community and proud to be part of a campus that is committed to inspiring the best in us all.