Ready for Our 50th Anniversary
Posted By Madhavi Sunder, Aug 23, 2015
The Dean's Office is ready to welcome the students back tomorrow for the first day of classes!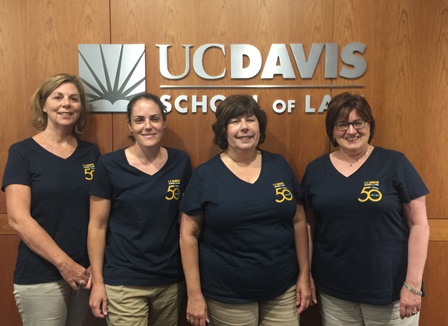 Staffers in the Dean's Suite wore their shirts proudly last week.
We are especially excited to kick-off the year-long celebration of King Hall's 50th Anniversary with a cake cutting in the courtyard on Tuesday at noon. Please join us! We will all be there proudly wearing our 50th Anniversary t-shirts; there will be a t-shirt raffle for students, too! Dean Johnson will speak about this important milestone and there will be other celebratory events.