Puppy Love at King Hall
Posted By Kevin R. Johnson, Apr 6, 2012
Here is a guest blog entry from Senior Assistant Dean for Student Affairs Hollis Kulwin, who organized a great "de-stressing" event in the King Hall Courtyard on Wednesday.  Thanks for setting up this fun visit, Dean Kulwin!
***
For law students, stress relief can come in the form of a bracing workout, a quiet walk in the arboretum, or an evening with family.  On Wednesday, it came in the form of three furry friends.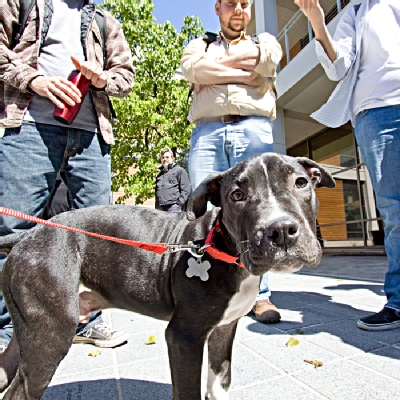 Pedro (chihuahua mix), Buddy (pit mix), and Velvet (lab), adoptable dogs from the Yolo County SPCA, paid a visit to the King Hall Courtyard.  They were cooed at and petted by dozens of law students (and a few professors and staff members too) and gave lots of love back to their adoring public!
Here are some photos from the dogs' visit.  The pictures were also posted on the UC Davis Facebook page, where they received more "likes" than any other post on that day!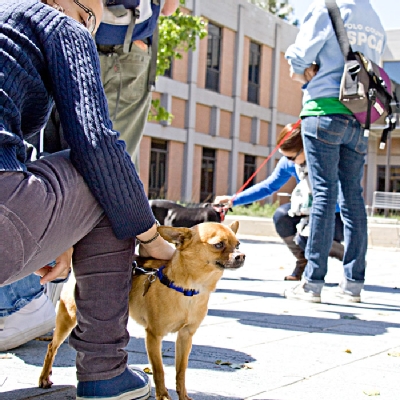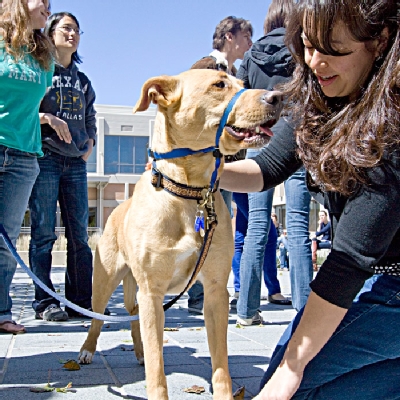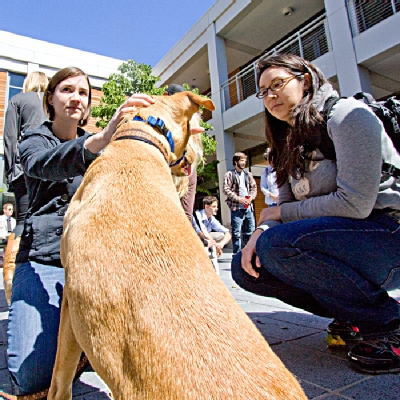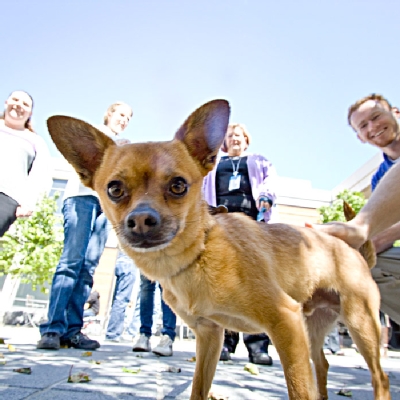 The dogs were sweet and social.  For more information on how to adopt Pedro, Buddy, or Velvet, please visit the website of the Yolo County SPCA.