Professor Tanaka: Ten Gallon Donor
Posted By Kevin R. Johnson, May 7, 2010
Students love Professor Clay Tanaka for his sense of humor and good deeds.  Professor Tanaka was recently honored with the 2010 KHLF faculty award for his support of students participating in the King Hall Legal Foundation. 
Now, local blood bank BloodSource is honoring Professor Tanaka for his dedication as a longtime blood donor.  BloodSource gave him this t-shirt and drop-shaped statue in honor of his reaching the ten gallon milestone.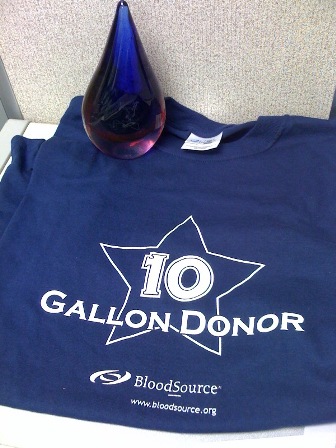 Congratulations, Professor Tanaka.  Thanks for supporting the blood donation cause!