Professor Reynoso Kicks Off LRLSA Cesar Chavez Week
Posted By Kevin R. Johnson, Feb 29, 2016
The students of La Raza Law Students Association (LRLSA) kicked off their annual Cesar Chavez Week today.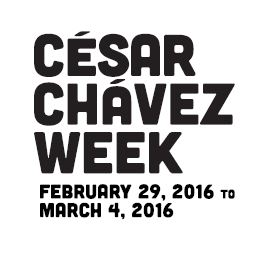 In the first event of the week, Professor Emeritus Cruz Reynoso talked with the students about his long career, from sole practitioner in rural Imperial County to Executive Director of California Rural Legal Assistance and ultimately to the California Supreme Court.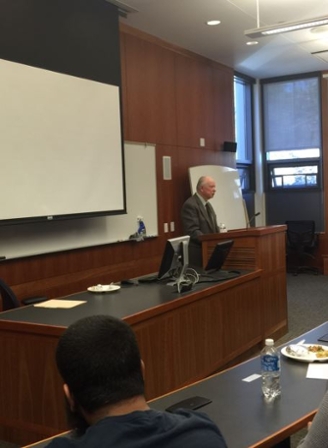 Students were spellbound by the humble rendition of the journey of Cruz Reynoso in becoming a legal legend.  Justice Reynoso, who extolled the spirit of UC Davis School of Law, answered questions from the audience of students. The talk reminded me once again of just how special the people and community are at King Hall.
Cesar Chavez Week continues with more lunchtime events, and culminates in the 34th Annual Lorenzo Patiño Banquet on Saturday night!