Professor Chandrasekher Organizes Black History Month Event
Posted By Madhavi Sunder, Feb 22, 2016
On Saturday afternoon, Professor Andrea Chandrasekher organized and ran a first-of-its-kind Black History Month celebration at the Davis Public Library, sponsored by the group Parents of African American Students in Davis (PAACD).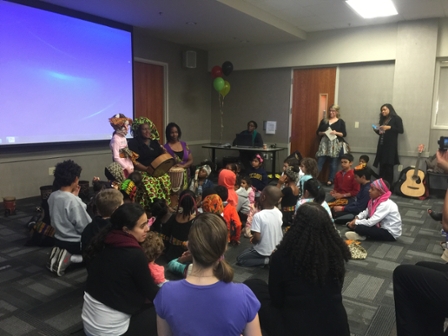 Many members of King Hall were at the event to celebrate and support, including myself, Professor Evelyn Lewis, Lesley McAllister, Jasmine Harris, Karen Charney, and Sara Jackson. The evening began with a performance by our very own Law Cappella singing a medley of the Star Spangled Banner and the Black National Anthem, "Lift Every Voice and Sing."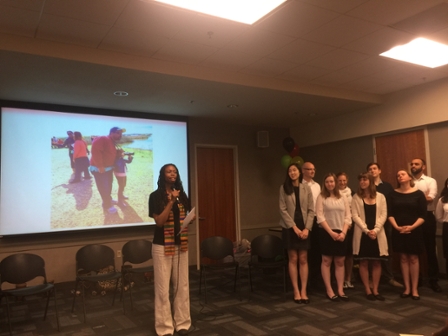 Professor Chandrasekher and the law student singers of Law Cappella
Children performed dances, skits and song and heard stories and traditional music from Zimbabwe.  There was standing room only in the Blanchard Room of the Davis Public Library, and a petition was going around the room asking that the city donate a larger space for the event next year.
Congratulations to Professor Chandrasekher for this successful, historic event!