UC Davis Refugee Law-Mental Health Intersection Forum
Posted By Kevin R. Johnson, Nov 13, 2018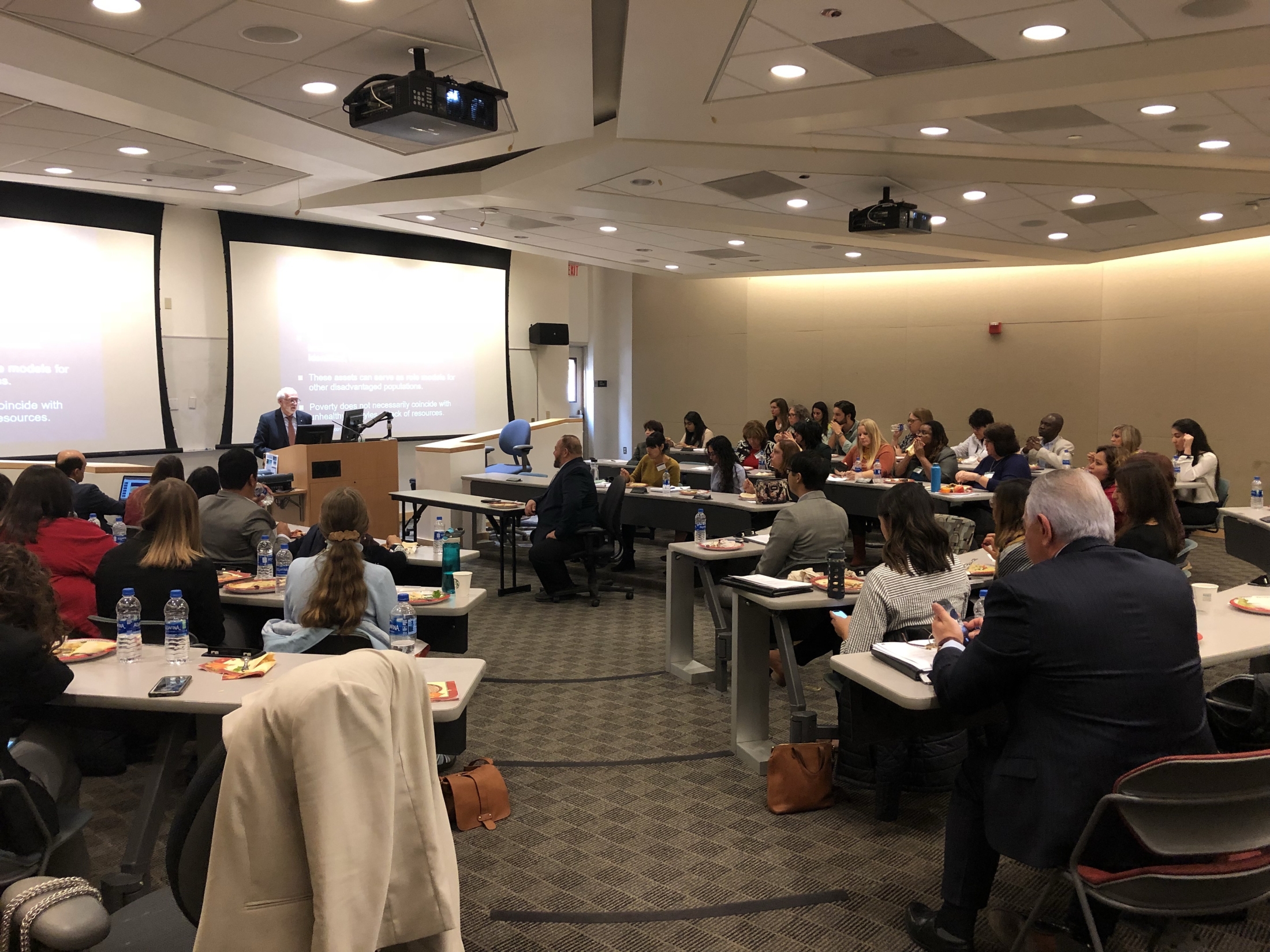 Last week, I welcomed the participants to the  UC Davis Refugee Law-Mental Health Intersection Forum at the UC Davis School of Medicine campus in Sacramento.  The forum was part of a partnership between the Schools of Law and Medicine to assist refugee resettlement.  Faculty and staff from UC Davis' law and medical schools were joined by stakeholders from UCSF, Pacific McGeorge School of Law, the California Department of Public Health, immigration lawyers, and representatives from a variety of nonprofit organizations. Co-director of the Immigration Law Clinic and Professor Holly Cooper and Clinic Fellow (and UC Davis Law alum) JJ Mulligan were among those in attendance. Associate Vice Chancellor for Academic Diversity (and law professor) Raquel Aldana and Dr. Patrick Marius Koga, Director of Refugee Health Research at the School of Medicine, are leading this interdisciplinary effort.
The purpose of the forum was to explore knowledge, training, and skill gaps in working with migrants and refugees. This, of course, is a pressing public policy issue in the United States – and indeed the entire world.
The forum, which included a day of programs and collaborative activities, highlights UC Davis' collective commitment to vulnerable populations and community engagement. I was proud to get a chance to contribute.