American Bar Association Accreditation Committee
Posted By Kevin R. Johnson, Jul 5, 2018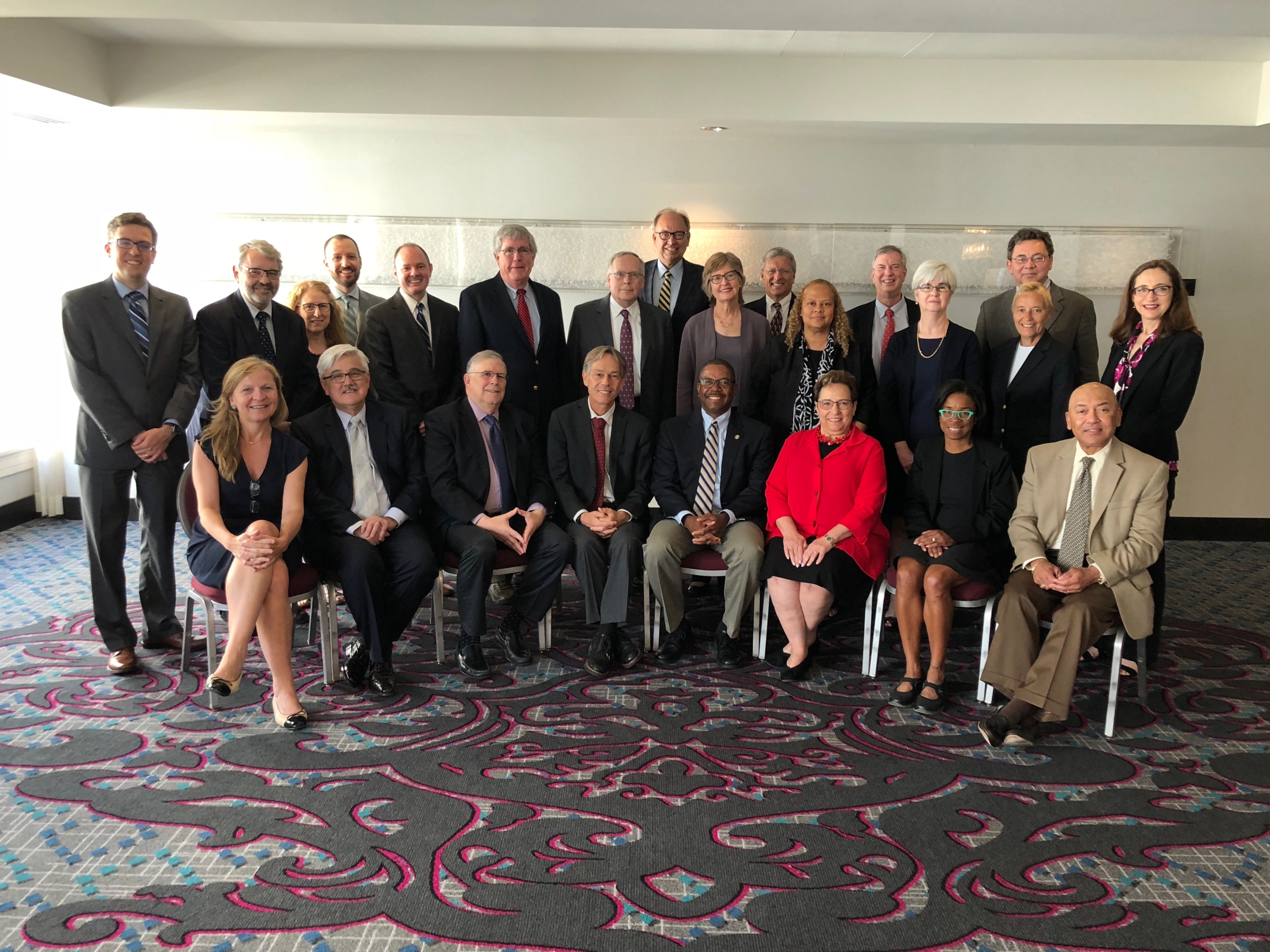 I had a wonderful visit to Portland last week.  As I wrote in a separate post, I spent the first afternoon and evening visiting with our wonderful King Hall faithful.  The next two days was spent with the American Bar Association Accreditation Committee. The committee oversees and makes recommendations on the accreditation of U.S. law schools. I served on the committee over the last year.  It is a tremendously dedicated group of attorneys, judges, and law professors who take the committee's task most seriously.   The annual picture is above.  I am in the back row. 
One of the highlights of the committee experience was spending time with two longtime friends.  The Chief Justice of the Arizona Supreme Court, Scott Bales, chairs the committee; we served together as editors of the Harvard Law Review, where Scott edited one of my comments on a U.S. Supreme Court decision.  Associate Dean and Professor of Law Adrien Wing, a leading feminist and civil rights scholar at the University of Iowa, also serves on the committee;  I have known Adrien for more than 20 years. 
The committee's work in the accreditation process is both important and time consuming.  I was lucky to have Scott and Adrien show me the way. 
I had a very pleasant surprise as I waited for my flight at the Portland airport.  Kim and David Chase (both from King Hall's Class of '07), along with their two beautiful little ones, were waiting for a flight to Orange County.  Kim is a dedicated member of the King Hall Alumni Board.  The Chases were returning from a vacation in cool and picturesque Oregon. It was wonderful to catch up with them.