Picnic Day 2010
Posted By Kevin R. Johnson, Apr 20, 2010
Did you enjoy Picnic Day?  Thousands of people did, as the weather cooperated and lured huge crowds to enjoy the sunshine and all that UC Davis has to offer.
The day began with the traditional Picnic Day Parade.  As I announced in a previous blog post, two of the law school's most enthusiastic and dedicated supporters, Tom Stallard '75 and Meg Stallard, served as the parade marshals.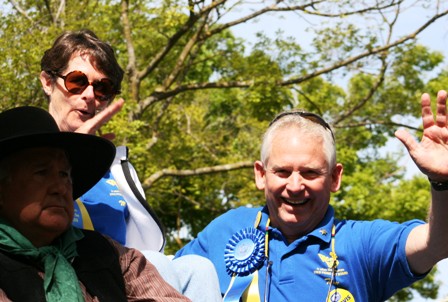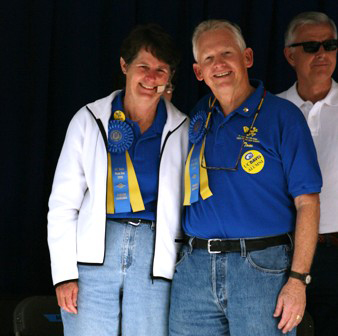 The School of Law hosted its famous Neumiller Moot Court Competition, which brought many spectators to King Hall to watch top students from the appellate advocacy course compete in front of a panel of distinguished judges. 
The problem involved the governor of a fictitious state who claimed he was going hiking but really was visiting his 17-year-old mistress on "Argentina Beach" (shades of a certain South Carolina governor?).  The two argued, and she pulled a gun and shot him in the spine, rendering him paralyzed.  Much news coverage ensued.  The students tackled issues including change of venue and the imposition of a life sentence on a juvenile offender.
As usual, the judges told me how impressed they were with the superior quality of the students' oral arguments.  The students and their coaches should be very proud!
Click here for the website news item with photo: Kelly Martin '11, Scott Grzenczyk '11, Take Top Honors in Neumiller Competition