Open House for Prospective Applicants
Posted By Kevin R. Johnson, Oct 31, 2016
King Hall was busy this weekend with our annual Open House for Prospective Applicants.  The rain ceased for a beautiful day in Davis. We had a great turnout with students from all across the country.  I was able to talk with students from UC Berkeley, UC Davis, UC Merced, San Francisco State, and many other schools. We had many faculty turn out, including Senior Associate Dean  Madhavi Sunder and Professors Cruz Reynoso, Anupam Chander, Jasmine Harris, Leticia Saucedo, and Clay Tanaka, as well as Lecturer Kelly Behre, Director of our Family Protection and Legal Assistance Clinic.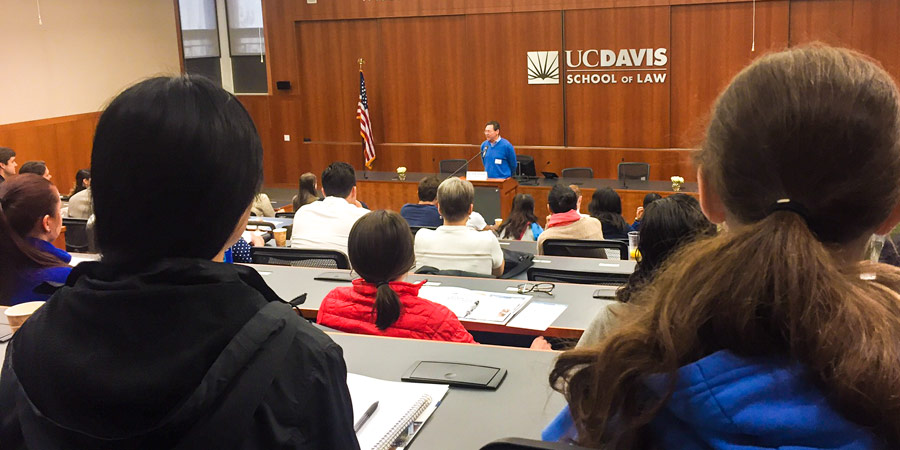 The day started with coffee, pastries, and good conversation.  I welcomed the group and let them know why King Hall is a great law school. The following sessions allowed the prospective students to learn about the admissions process and financial aid, to hear from faculty and students, and to learn more about UC Davis School of Law.
It always is great to talk about King Hall to future law students.  Thanks for students for visiting and to our superstar Admissions and Financial Aid staff for organizing a first rate event.