New Mural at Our Clinics
Posted By Kevin R. Johnson, Dec 6, 2016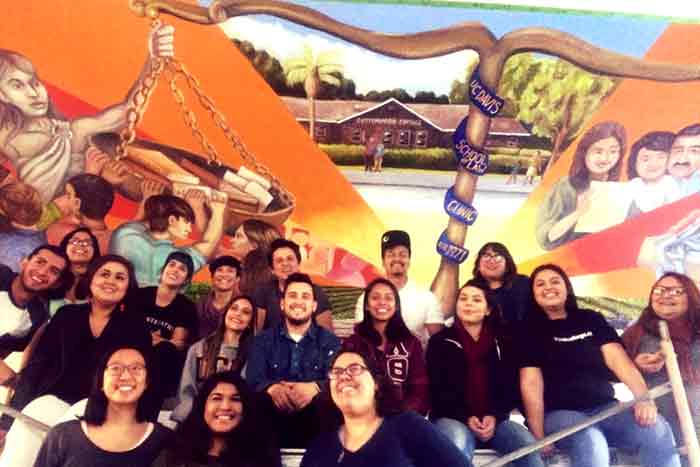 The Clinical Law Programs at UC Davis have received some amazing new artwork. UC Davis students, under the supervision of Professor Maceo Montoya of the UC Davis Department of Chicana/o Studies, have completed a mural for the law school's clinics. After the clinical faculty suggested the importance of adding some art to the clinics, Senior Associate Dean Madhavi Sunder helped to bring to life the idea of expressing the legal clinics' powerful work through art. From there, Senior Assistant Dean Brett Burns and I helped the process along. 
We are especially lucky that Maceo Montoya, acclaimed muralist, artist, and author, oversaw the design and creation of the art. Montoya comes from a family of artists, including his father, the legendary Chicana/o artist and UC Davis Professor Emeritus, Malaquias Montoya. When Dean Sunder suggested the need for art, I immediately thought of Maceo, who I have worked with in the Chicana/o Studies Department, and his powerful political art.
Visit the clinics to take in the full visual experience!