Monika Kalra Varma '00 at King Hall
Posted By Kevin R. Johnson, Oct 28, 2009
One of our most distinguished alumni, Monika Kalra Varma '00, returned to King Hall on Monday to give a lunchtime presentation on her work as Director of the Robert F. Kennedy Center for Human Rights in Washington, D.C.
I remember Monika well. She was a student of mine when I taught Civil Procedure. During her presentation, she talked about the RFK Center's partnership with the California International Law Center (CILC) at King Hall and careers in international law.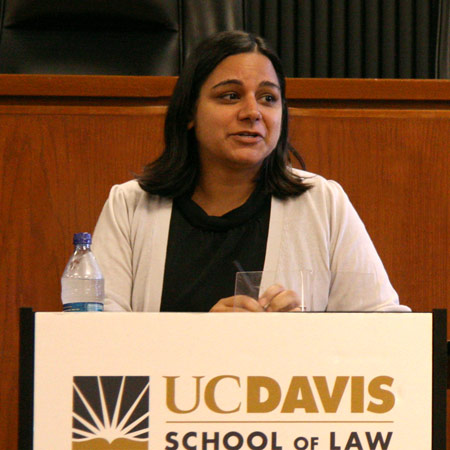 Afterward, I joined Monika, Professors Diane Marie Amann and Madhavi Sunder, and CILC fellow Kate Doty for lunch at a Japanese restaurant in downtown Davis. Monika told us that, as Director of the RFK Center, she talks to a member of the Kennedy family every day!
Learn more about Monika and the RFK Center here: