Meeting with a Prospective Student and Cal Coach
Posted By Kevin R. Johnson, Feb 27, 2017
Former Cal Bears men's basketball player Brenden Glapion is headed to law school next year.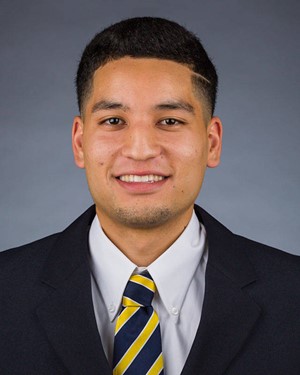 I visited Brenden before the recent Cal/Oregon State basketball game to talk to him about UC Davis School of Law. He has been admitted to King Hall and is seriously considering becoming a part of our community. After we talked, Brenden introduced me to his old coach, Cuonzo Martin.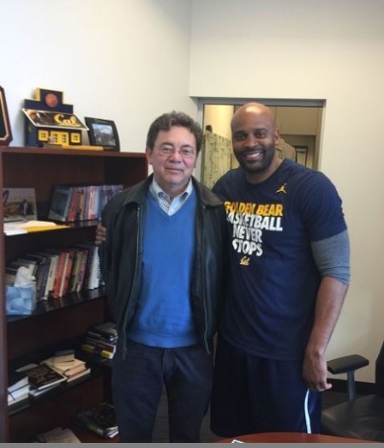 Meeting Cuonzo Martin, head coach of the University of California Golden Bears men's basketball program
As a season ticket holder, I enjoyed talking basketball, law school, and the University of California with Coach Martin. He seemed insistent that his Cal Bears would be invited to the "March Madness," the NCAA tournament.   Coach Martin also told Brenden that he should think hard about attending UC Davis, especially because the dean came out to recruit him!
It was a fun visit and Cal beat the Oregon State Beavers, to cap off a nice visit to Berkeley.  Hopefully, we can convince Brenden Glapion to come to UC Davis!