Lunch with San Diego Alumni
Posted By Kevin R. Johnson, Feb 13, 2015
La Raza Lawyers of San Diego and UC Davis School of Law co-sponsored a great lunch gathering in San Diego today.  Rodrigo Guevara '09 is president of the bar group and helped organize the event.  Close to 100 people attended, including many from the Imperial County, where a young Cruz Reynoso practiced law.  Among the alums in attendance were Charlie Bird '73, current alumni board member Justice Joan Irion '79, and former board member Michael Van Horne '75, Michael Duckor '70, Jose Castillo '06, Charlie Arguello '91, and Marvin Mizell '96. 
Professor Cruz Reynoso gave an inspirational talk about the duties of lawyers to pursue social justice for all.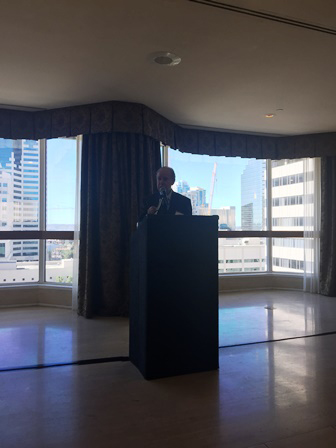 It was a wonderful lunch on a beautiful San Diego day!