Lunch with Congressman Keith Rothfus
Posted By Kevin R. Johnson, Sep 2, 2016
Today, I had a delightful lunch at the Downey Brand law firm in Sacramento with special guest Congressman Keith Rothfus (R-PA) of Pennsylvania's 12th Congressional District and a number of prominent attorneys including King Hall alums Kelli Kennaday '91, Robert Marcelis '13 of VSP, and Thomas Fessler, Chief Legal Officer and General Counsel of VSP Global (and a great friend of UC Davis School of Law!), who organized the event.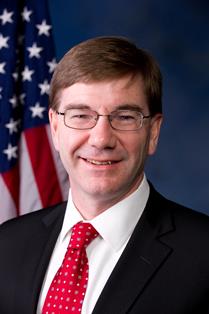 Congressman Keith Rothfus
The congressman shared with the group some thoughts about Election 2016 and the urgent need for respect and civility in the campaign. (He wrote about the election yesterday in a CNN op-ed.) Soft-spoken and extremely thoughtful, Congressman Rothfus is particularly looking for ways of growing the U.S. economy. 
It was an interesting and productive discussion that was far-ranging, from discussing how Congress worked and how it matched what we aspire to in a government by the people and for the people, to the American economy to free speech on college campuses.