Lunchtime talks: Emory Law professor Fred Smith, UC Davis alum Angus MacDonald
Posted By Kevin R. Johnson, Sep 11, 2017
It was an intellectual feast at lunch at King Hall on Thursday, Sept. 7. 

I attended an intellectual enrichment talk for the law faculty. Former clerk to Supreme Court Justice Sonia Sotomayor and Emory Law professor Fred Smith Jr., presented a fascinating paper entitled "Abstention in the Time of Ferguson." The paper, which will be published in the Harvard Law Review in the spring, generated a lively discussion on federal court injunctions of state criminal prosecutions. This year, the Law School has a rich program of superstar scholars from around the country.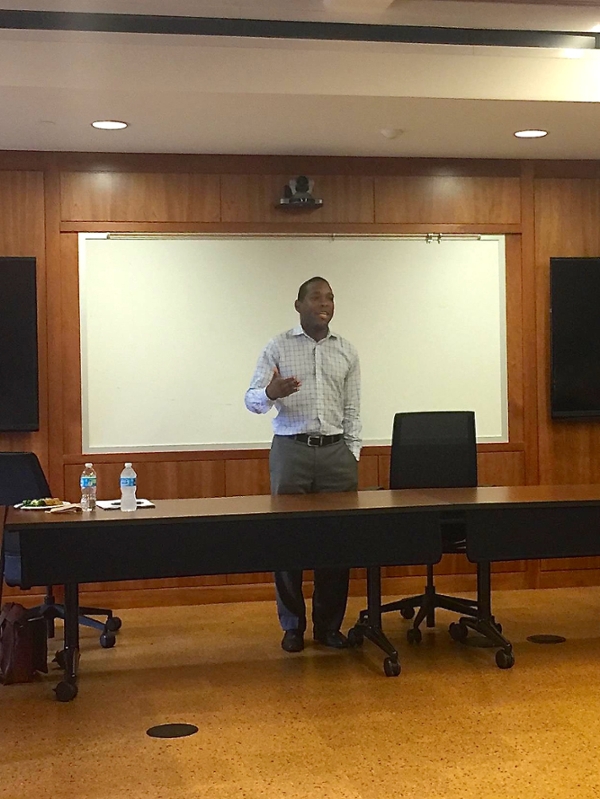 I next stopped by to hear UC Davis Law alum Angus MacDonald '00 talk about trademark and copyright law as part of the King Hall Intellectual Property Law Association culture week. McDonald does IP legal work for the University of California Office of the President. He offered great legal insights for the law students.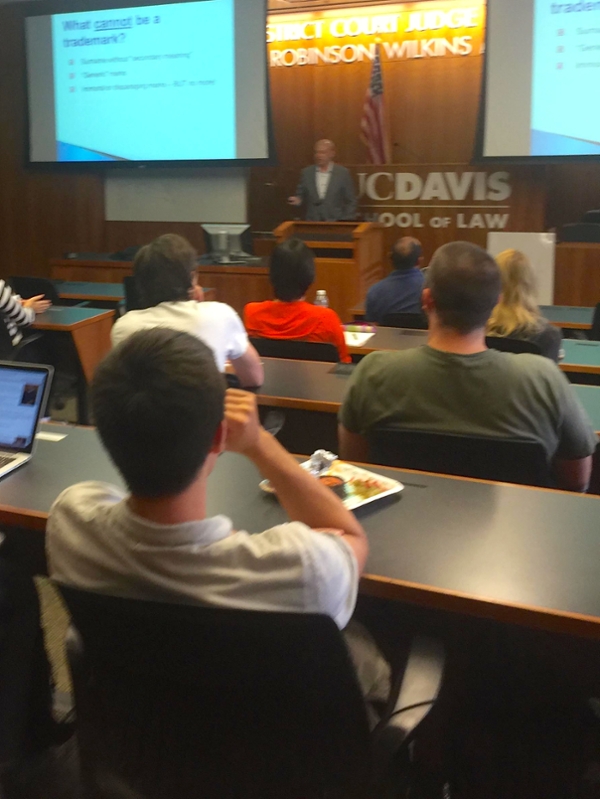 A great lunch hour at King Hall!